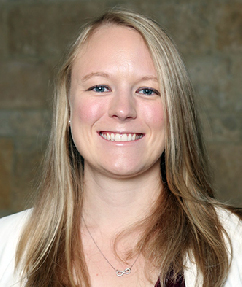 "I decided to apply to the Tillman Scholarship because I wanted to be a part of a community that was public-service oriented," said McCafferty, graduate of the Class of 2011. "I've dedicated my life to the betterment of society and those in it, so when the opportunity came along to apply, I took it."
And it's a good thing. Her award is currently funding her dual degree (JD/MA in Security Studies) from Georgetown University.
You could be like McCafferty. All it takes is scholarly excellence as a cadet at the Coast Guard Academy to earn a spot in the CGA Honors Program.
"The Academy's Honors Program opened my eyes to various types of fellowships and scholarships, of which the Tillman was one. I knew that when I got out of the Coast Guard, I'd like to apply for the Tillman and join their network of public servants," said McCafferty.
Currently, McCafferty is an associate at Booz Allen Hamilton.
"I serve as an Emergency Management Consultant, doing emergency management for companies who need advice/consultations. I use my past experience (1,200 cases) to inform my decision-making," said McCafferty.
She currently lives in Washington D.C. with her partner Elizabeth and two dogs. With a love for the outdoors, triathlons and painting, McCafferty is a model example of what a Coast Guard Academy education can offer, in the Coast Guard and beyond.