Academic Departments of the Coast Guard Academy
Academic resources are organized as five departments under the supervision of the Dean of Academics. The sixth Department, Health and Physical Education, is led by the Director of Athletics and delivers some general education courses.
The primary duty of faculty is cadet instruction and advising. Most faculty members contribute outside of the classroom as club advisors, assistant coaches, and academic administrators. As a result, faculty are all highly accessible to cadets.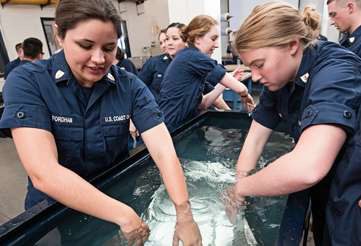 Providing nationally recognized, high-quality, ABET-accredited engineering education with an emphasis on leadership development and innovation.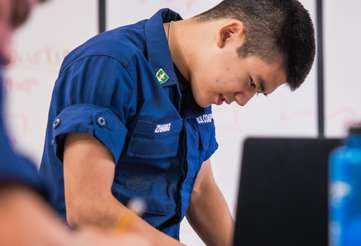 Providing an essential liberal arts foundation, home of Government majors.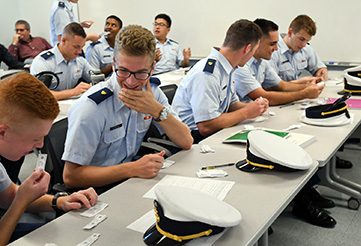 Providing a high quality business education for future stewards of our nations resources.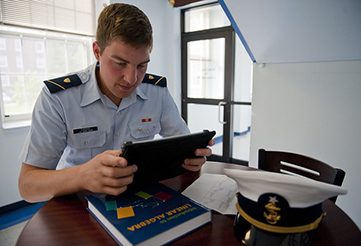 Using analytical methods to solve problems and improve decision making, home of Operational Research and Computer Analysis majors.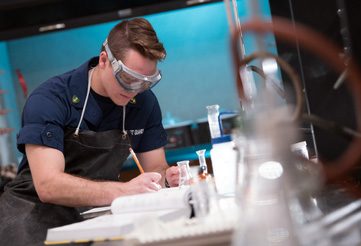 Delivering the scientific core that prepares future officers, home of Marine Environmental Science majors.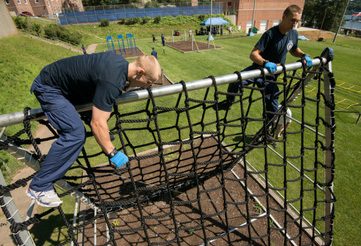 HEALTH AND PHYSICAL EDUCATION
Graduating fit and ready leaders.