Jennifer M. Runion, M.S., Commander, USCG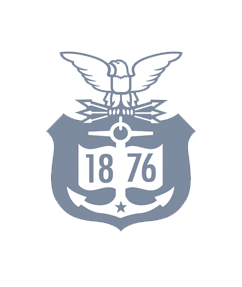 CDR Jen Runion is a 2002 Graduate of the Coast Guard Academy, where she earned a B.S. degree in Government, International Affairs Track. She is a permanent Cutterman with more than eight years afloat, and a secondary career competency in International Affairs. Her first tour was aboard CGC MORGENTHAU out of Alameda, California as Deck Watch Officer, followed by a tour as Executive Officer of CGC ORCAS out of Coos Bay, Oregon. She then served as a Command Duty Officer and Search and Rescue Controller at District Thirteen in Seattle, Washington before returning to sea as Operations Officer on CGC GALLATIN in Charleston, South Carolina. CDR Runion then studied French and Portuguese at the State Department's Foreign Service Institute in Arlington, Virginia in preparation for a tour as an International Port Security Liaison Officer (IPSLO) at Activities Europe in Schinnen, the Netherlands, coordinating more than 40 international engagements on four continents. Following that tour, CDR Runion served as Executive Officer of CGC ACTIVE in Port Angeles, Washington. CDR Runion earned a M.S. in Foreign Service from Georgetown University in 2020.
Education
M.S. in Foreign Service (Global Politics and Security concentration), Georgetown University
Courses Taught
International Relations
Global Challenges
Transnational Threats and Challenges
Selected Presentations
"Protect Western Hemisphere Fish" Naval Institute Proceedings, February 2021
"The Art of Diplomacy: Protecting Maritime Commerce at Home and Abroad," Coast Guard Academy Alumni Bulletin, December 2017 and the NATO Gazette, January 2018
"Administrative Success is an Online Uphill Battle," Naval Institute Proceedings, December 2018.
Honors
Meritorious Service Medal
Coast Guard Commendation Medal (3x)
Coast Guard Achievement Medal
Military Outstanding Volunteer Service Medal