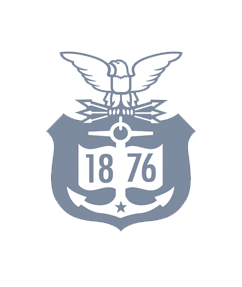 Dr. Alina Zapalska is a Professor of Economics, Director of the Prestigious Scholarships Program, and an advisor to Alpha Lambda Delta Honors Society at the U.S. Coast Guard Academy since 2005. Professor Zapalska's extensive and varied teaching experience spans 40 years in the U.S. and abroad. She has presented numerous academic papers at professional conferences, has published more than 200 articles in professional refereed journals, several book chapters, monographs, research projects, and papers and conference proceedings. Her primary teaching and research interests are in the areas of Macroeconomics, Experimental Economics, Micro-entrepreneurship, International Business, International Trade and Finance, and Transitional Economies, and Pedagogy. Her international work and study experience have enabled her research to be focused on analyzing economies of Poland, Hungary, Czech Republic, Thailand, China, New Zealand, Sweden, U.S., Australia, Bangladesh and South Korea.
Professor Zapalska has been an active president, member and chairperson of many national and international academic organizations. In 1998, she was a consulting professor at Auckland University of Technology (AUT), Auckland, New Zealand, that resulted in establishment of the Centre for Entrepreneurial Studies at AUT. Later, due to her success in consulting and joint research during a sabbatical in 2000 she was appointed Adjunct Professor of Economics at Auckland University of Technology prior to her work at the CGA.
Since 2005 at USCGA, she coordinates the American Service Academies Program. The primary purpose of this program is to educate, inspire, and empower future leaders in the U.S. Coast Guard with a clear understanding of the Holocaust. The program focuses on the Holocaust and related contemporary moral and ethical dilemmas and provides an authentic learning experience for future military officers extending beyond what they are taught in the classroom. Participants are expected to become ambassadors of ethical behavior and take full responsibility to translate their understanding and knowledge of the Holocaust to their peers because of their close examination of this historical atrocity. Being of Polish origin she felt honored to be able to develop and run this program and provide this great experience to the cadets.
Professor Zapalska also coordinates the Saratoga Fellowship Program, a post-graduate fellowship opportunity for junior officers in the U.S. Coast Guard and the Armed Forces of the United States. The program has been founded and organized by the John Jay Institute in Philadelphia, Pennsylvania.
In 2005, Professor Zapalska developed the USCGA International Ballroom Dance Club (IBDC) that provides the opportunity for cadets to develop social dancing skills and to compete in dance sport competition. The IBDC has been extremely successful in creating diversity and expanding the moral, ethical, and intellectual dimensions of the academic, military, and athletic as the Community dances where the local community enjoys group dance lessons and dancing with the CGA cadets.
Professor Zapalska has obtained several prestigious research, teaching and service awards at college and university levels here in the U.S. and abroad. She has been recognized at Marshall University in scholarship and research areas by receiving: the 2002 Lewis College of Business Outstanding Research Award, the 2000 Charles E. Hedrick Outstanding Faculty Award, the 2000 Marshall University Distinguished Artist Scholarship Award for Excellence in Arts, Social Science, Humanities, Education and Business, several Marshall University merit awards, three outstanding research and teaching awards granted by West Virginia University, the 2005 Professor of the Year by the Faculty Merit Foundation of West Virginia, and 2015 Center for Advanced Studies Research Award, U.S. Coast Guard Academy.
Education
Ph.D., Economics, University of Kentucky, Lexington, Kentucky, 1991
M.A., Economics, University of Kentucky, Lexington, Kentucky, 1990
M.Sc., Agricultural Economics, University of Kentucky, Lexington, Kentucky, 1987
M.Sc., Industrial Chemistry, Agricultural University, Krakow, Poland, 1982
B.Sc., Physics and Mathematics, Krakow College #2, Krakow, Poland, 1977
Courses Taught
Principles of Microeconomics
Principles of Macroeconomics
Managerial Economics
International Economics
Macroeconomic Theory
Global Macroeconomic Issues
International Business
International Finance
Intermediate Microeconomic Theory
Monetary Economics
Experimental Economics
Mathematical Economics
Public Finance
Personal Finance
Industrial Organization
Comparative Economic Systems
Game Theory
Junior Honors Colloquium
Senior Honors Colloquium