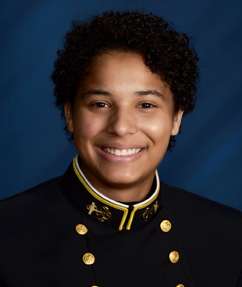 My parents are both retired Air Force officers, so they were extremely supportive of my Coast Guard Academy aspirations. They let me decide which service would suit me best and for me, that was the Coast Guard.
The Academy has taught me many things about leadership. When I first got here, I thought that I had the whole leadership thing figured out. But as I progress through my cadet career, I continue to realize time and time again that I am still learning and shaping my leadership style. Similarly, when I finished high school, I thought I knew exactly what my study habits should be and what would be necessary for academic success in college. However, upon my arrival, I learned that failure is part of learning, and my habits would have to change in order to achieve my goals. 
I have gained more confidence as a cadet. Being at the Academy allows you to interact with so many different people, it is only natural to pick up some characteristics from others. If you're thinking of applying to the Coast Guard Academy, you may feel a little nervous or afraid but don't let that fear stand in your way of the great opportunities the Academy has to offer.