Last year's theme is  "RISE TOGETHER: Embracing Differences to Lead the Teams of Tomorrow" featured keynote speakers included Dr. Ty Seidule and Mr. Brooks Fitch.
Other events include junior and senior officer talk back sessions, Regimental Review, Cadet Talent Show, Speed Mentoring, and more.
Coast Guard and community members are invited to participate in all Eclipse events.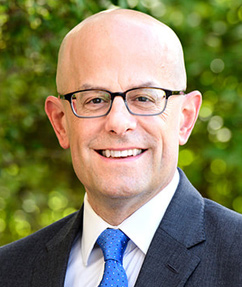 Ty Seidule is Professor Emeritus of History at West Point where he taught for two decades. He served in the U.S. Army for thirty-six years, retiring as a brigadier general in 2020. He is a visiting professor at Hamilton College as well as a New America Fellow.
In 2021, Secretary of Defense Lloyd Austin appointed Seidule to the National Commission on Base Renaming where he served as the Vice Chair.
Ty Seidule has published numerous books, articles, and videos on military history including the award-winning West Point History of the Civil War. In his new book, Robert E. Lee and Me, he challenges the myths and lies of the Confederate legacy and, explores why some of this country's oldest wounds have never healed. Ty Seidule graduated from Washington and Lee University and holds a PhD from the Ohio State University.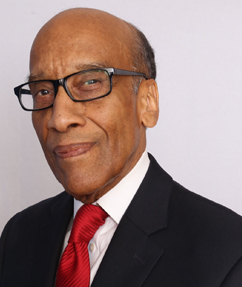 Brooks Fitch was raised in Springfield, MA and attended Springfield schools. After graduating from the University of Connecticut and the American University MBA program, he began a career at IBM, which included time in Washington D.C., Dallas, Texas and Melbourne, Australia. In Dallas, among many community service contributions, Brooks led the Freedman's Memorial initiative that brought together corporations, the State of Texas, the City of Dallas and the African American community to create a world class memorial to 7,000 African American freedmen and slaves. Brooks was recognized through many awards, including the Aetna Insurance "From Whence We Came" Award and the National Association of Negro Business and Professional Women's Dallas "Man of the Year" Award.
Since returning to Springfield, Brooks has served with the Pioneer Valley Planning Commission (PVPC), St. John's Congregational Church, W.E.B. Du Bois Center at UMass Amherst, the Healing Racism Institute and Beta Sigma Boule. With Beta Sigma Boule, Brooks has served as President and helped provide inspiration, aspirational modeling, scholarships and mentoring to students through the "Education & Leadership Luncheon". The luncheon is a strategic partnership with the Basketball Hall of Fame. Brooks led the W.E.B. Du Bois Center and St. John's community tributes to Western Massachusetts native, W.E.B. Du Bois.
For extraordinary contributions to the PVPC and our regional economic development, Brooks was recognized through the PVPC's Regional Recognition Award in 2015. A cancer survivor, Brooks is blessed with an inspirational wife, Shelley, and an extended "spiritual" family. Brooks strongly believes that community service is an imperative. "WE must keep pushing – forward!"