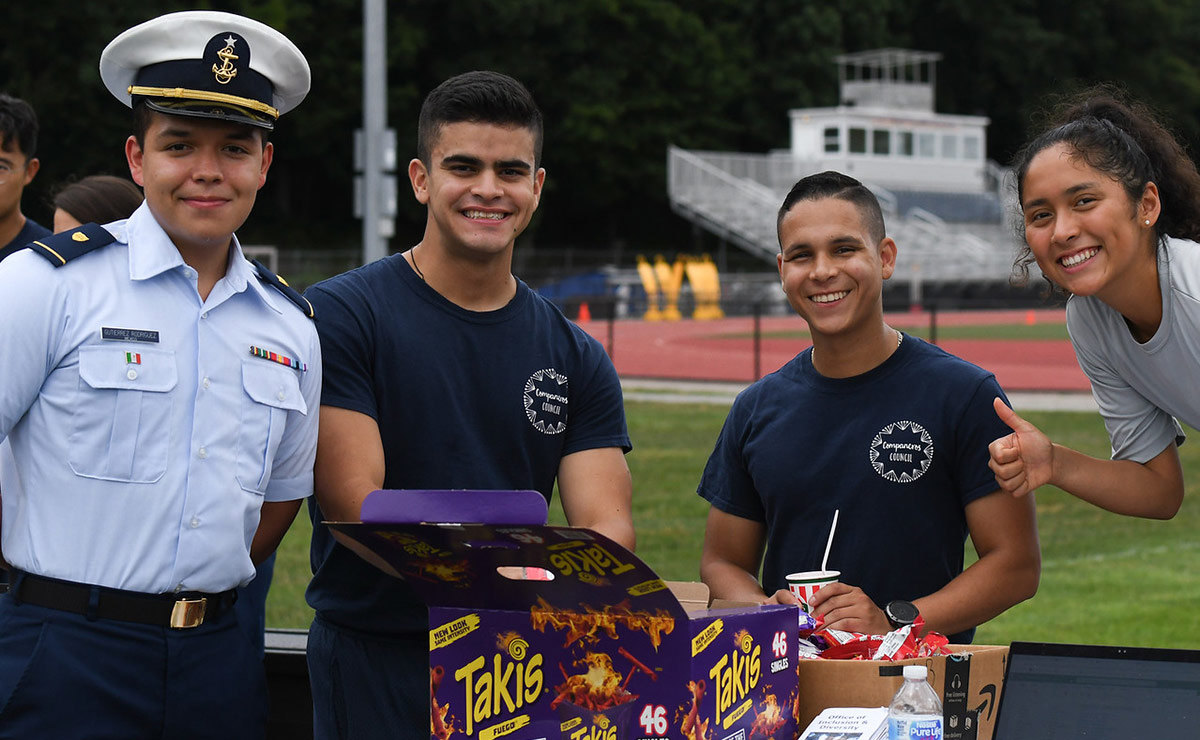 In today's increasingly global world, understanding diverse cultures and embracing differences is essential to success. Given the challenges and far-reaching missions of the Coast Guard, wise cadets seek to strengthen their understanding of other cultures and faiths, while growing in their own tradition. As a result, they better understand themselves, those with whom they serve, as well as the public they will encounter.
Cadets Against Sexual Assault (CASA) is a club of cadet volunteers who advocate for the best interests of cadets involved in sexual assault or harassment cases. Members conduct school-wide training on sexual assault. Not only do they facilitate mandated sexual assault training, but they perform volunteer work discussing current sexual assault statistics in the Coast Guard and other military services. CASA works closely with the 'It's On Us' campaign, which was launched at the White House in 2014. The goal of this campaign is to end sexual assault on all campuses across America. Club members are committed to get as many cadets to take the pledge and commit to a safe academy environment.
Diversity Peer Educators are made up of cadets who volunteer to serve in the Corps of Cadets as "go to people" for information and support on topics surrounding sensitive subjects like race, gender, sexual orientation, and gender identity. Diversity Peer Educators' primary goals are to create an inclusive and embracing climate for cadets to discuss race, gender and equality amongst the corps; to serve as "ears" in the corps to help alert the Superintendent's Office of Inclusion and Diversity quickly of possible emerging concerns among cadets; and to give professional development training opportunities to members and stakeholders to provide the necessary skills and tools to discuss sensitive topics like race, gender, sexual orientation, sexual identity and equality.