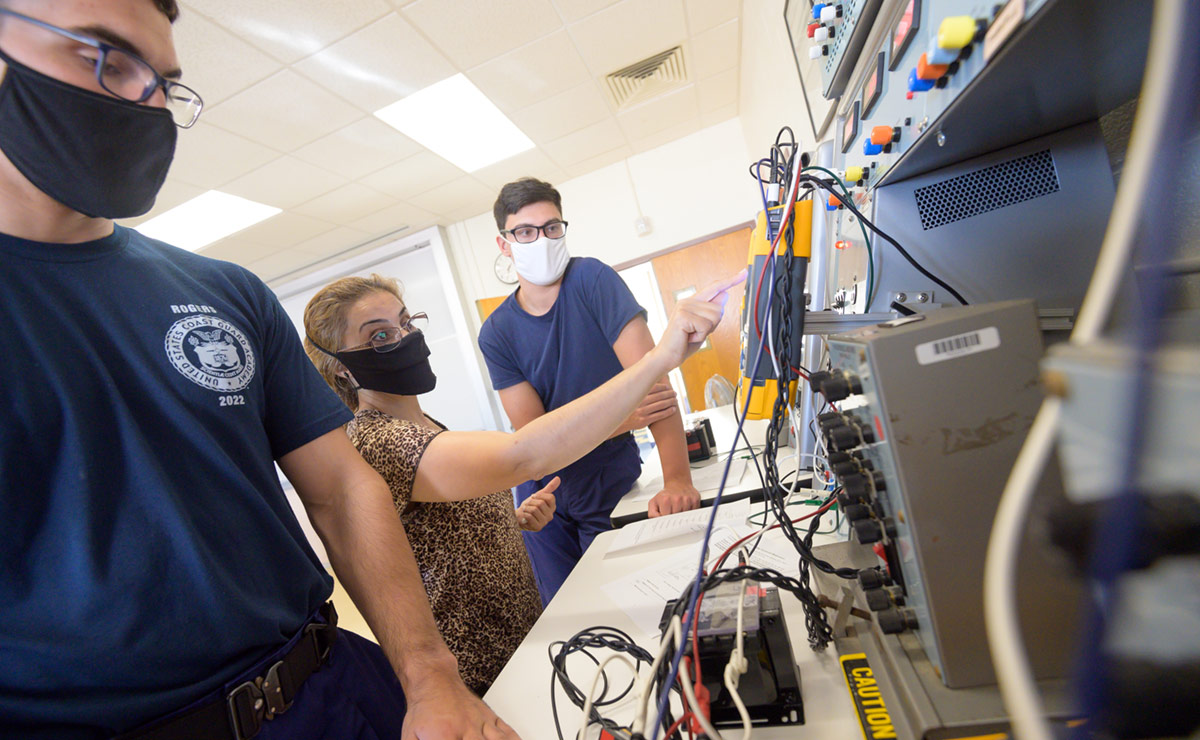 The Electrical Engineering (EE) major prepares future officers for exciting careers with a focus on developing and implementing cutting-edge technologies. The program challenges cadets to become critical thinkers who can use computer systems and analytical methods to solve real-world technical problems.<
An understanding of a systems approach and fluency with computers are at the core of the major
Research and capstone areas of emphasis include autonomy and robotics, communications and signal processing, cyber security, and power and renewable energy
The Electrical Engineering program is accredited by the Engineering Accreditation Commission of ABET, www.abet.org.
In addition to the core curriculum, each cadet pursuing a Bachelor of Science in Electrical Engineering (BSEE) will choose major area electives covering software design, databases, computer network security, radio frequency propagation, antennas, electrical energy and electrical machines.
Electrical Engineering majors work with state-of-the-art test and measurement equipment, hardware and software in top of the line facilities such as our Analog and Digital Circuits Lab, Communications and Antennas Lab, Computer Programming Lab, Cyber Lab, Electromechanical Systems Lab, Software Engineering Lab and more.
School of Engineering and Cyber Systems
Program Chair
Paul.B.Crilly@uscga.edu
(860) 701-6184