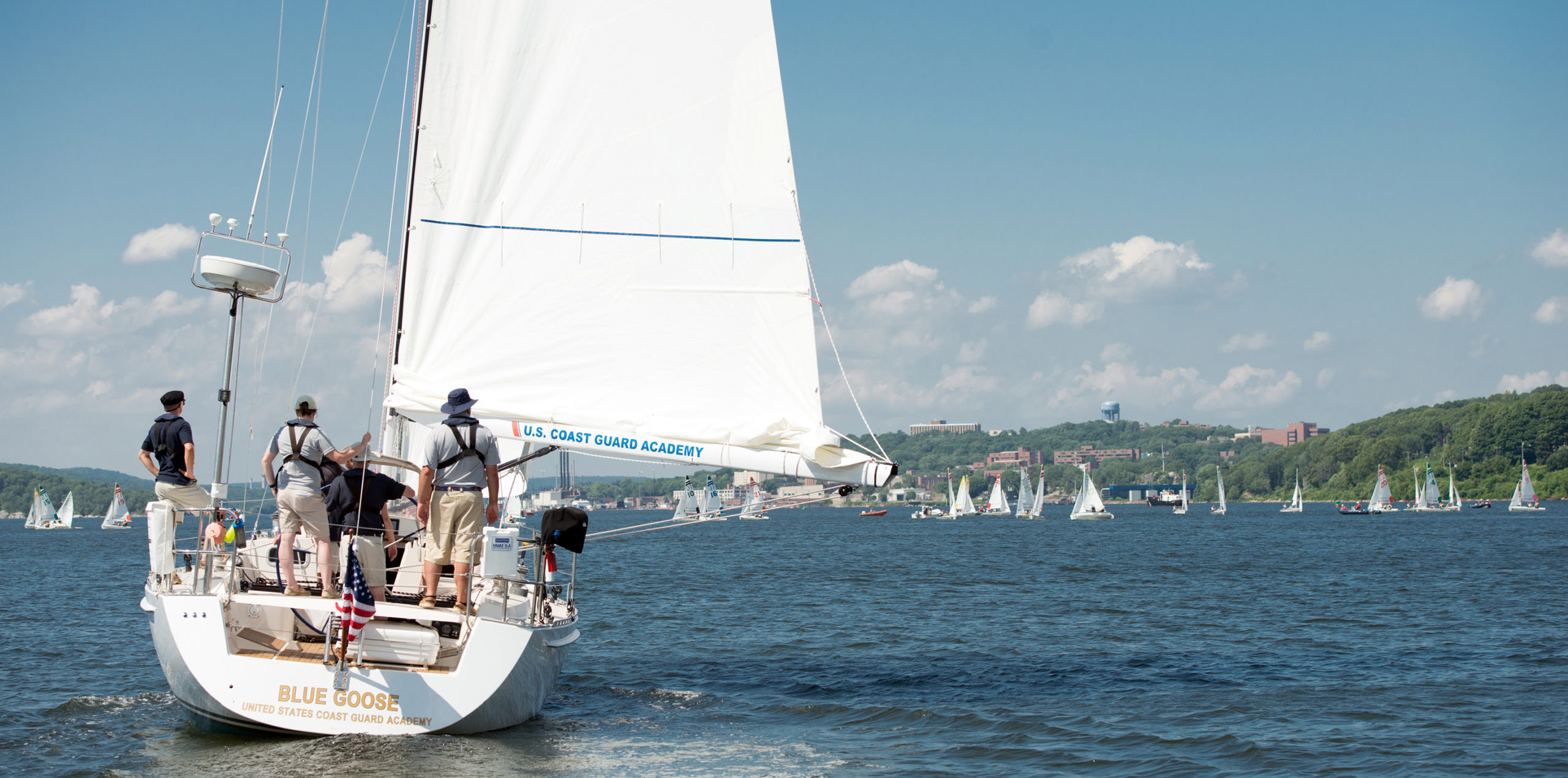 Loy Institute for Leadership
Our vision is to "impact every cadet through innovative and high-impact co-curricular leader development programs over the 200-week cadet experience." In addition, the Loy Institute trains faculty, staff, and coaches to understand the Coast Guard Academy Leader Development Program (CGALDP) so they can engage in frequent quality interactions that inspire cadet commitment to personal leadership development.
The Institute for Leadership and the Dr. James S. Tyler Distinguished Chair in Leadership Studies were originally founded in 2005 with the generous gift from Dr. James Tyler Jr., a member of the class of 1958.
In August 2014, the Institute for Leadership was renamed the Admiral James M. Loy Institute for Leadership to recognize Admiral Loy's (USCG (ret), Class of 1964) contributions as the first Tyler Chair in Leadership from 2004 to 2014. Admiral Loy was followed by Admiral Thad Allen, USCG (ret), Class of 1971 until August 2021. Our current Tyler Chair in Leadership Development is Admiral Charles Ray, USCG (ret), Class of 1981.
Admiral Charles Ray
Mr. Jonathan Heller
Ms. Ellyn Metcalf
Mr. Tobias Olsen
Lessons in Leadership with Gen. Martin Dempsey and ADM Thad Allen
Commandant's Leadership Address
Tyler Chair,
Washington D.C.
Loy Institute for Leadership
860-442-2691 Ext. 31
Jonathan.Heller@uscga.edu
860-442-2691 Ext. 37
Ellyn.D.Metcalf@uscga.edu
860-442-2691 Ext. 30
Tobias.M.Olsen@uscga.edu