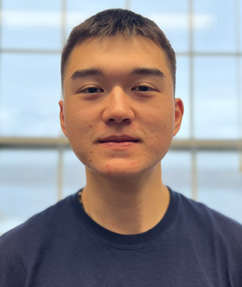 Months before I reported to the Academy, I thought I had a clear understanding and image in my head of what Swab Summer was going to be like. I thought I knew how it was going to feel physically, mentally, and spiritually. Bad news though … I was wrong.
Naturally, I was a ball of nerves the day I reported in. Despite all the YouTube videos and tutorials, I had watched in the months leading up to that day, there was no preparing for the abrupt change in my new environment. I could feel the difference in the air and knew that the summer would be like nothing I had ever experienced before. Some people say the yelling is the worst part or the physical training is the hardest, but personally I think it is a combination of several things. Stress will become your new best friend you never wanted, and countless things can add on to your stress. However, stress can be a catalyst for motivation, for example, my not wanting to disappoint my family and everyone who has ever believed in me contributed to my stress during the summer but also motivated me to keep moving forward.
If you come straight to the Academy from high school with no basic training or military experience, you're going to feel that stress. Learning to find comfort in your discomfort is key to developing and staying positive during the summer. If you go into the summer with a pessimistic attitude, the program will be miserable for you. Keeping a positive mindset is the key to getting through Swab Summer and making some good memories you can laugh about during the academic year. Looking at things negatively, not only is detrimental to your own growth but can negatively impact your cohesion with your platoon and lower morale. "Embrace the suck," "Pain is just weakness leaving the body," and all the other military cliches in existence can turn your day around if you let them. Out of the few who quit during Swab Summer, most of them are leaving on their own volition because they couldn't handle the stress, pain, and near-constant discomfort.
I won't go into the content of Swab Summer but just know that it is much more enjoyable when you embrace and cherish the program as opposed to dreading it. If you are worried about how the summer is going, just know that everyone at the Academy including your Cadre have gone through that same program. No matter where you come from or how you got here, everyone in the Corps of Cadets believes in you. Your mindset reflects your values and strength. If you demonstrate positivity in the most difficult of situations it will inspire others to follow and will bring your platoon closer. Your platoon will become your classmates and roommates, your cadre will become your upper-class, leaders, and mentors. The people who you spend your entire summer with will become your newest family and how you handle Swab Summer will contribute to how they see you as a person. That experience you all shared will be the cornerstone of your social image right out of the gate. Being the person who could stay positive during the toughest times and show their resolve is something to strive for.
Your mindset can be your biggest enemy or your greatest ally. Positivity is the key to success at this Academy because it allows you to know that no matter how much mental and physical stress you endure, you will never give up. To buy in to this Academy and Swab Summer is to completely trust in the process and yourself. Failure is a constant presence during the summer, many of us come from places where we may have never failed anything in our lives. I'm not just saying this to scare people, but YOU WILL FAIL HERE, during Swab Summer and during the academic year. This place is meant to create opportunities for failure but that in turn creates opportunities to bounce back from and rise above that failure. Understanding the purpose of Swab Summer and believing in it are two different things. So, if you take away anything from this blog take this: buy-in to the program, find comfort in your discomfort, and STAY POSITIVE. I wish you the best of luck in your Coast Guard Academy endeavors and wherever life may take you!