The United States Coast Guard Academy is a top military college granting Bachelor of Science degrees in one of nine engineering or professional majors. Graduates earn a commission as an Ensign in the Coast Guard to serve their nation.
The United States Coast Guard Academy presents an unrivaled opportunity to attend an elite professional college that charges no tuition and guarantees a challenging and rewarding career upon graduation.
Ranked among the nation's most prestigious institutions of higher learning, the U.S. Coast Guard Academy in New London, Connecticut, is proud to educate future leaders of America's multi-mission, maritime military force. Each year, approximately 200 graduates are commissioned as Coast Guard officers to help ensure the safety, security and stewardship of our nation's waters.
"To graduate young men and women with sound bodies, stout hearts and alert minds, with a liking for the sea and its lore, with that high sense of honor, loyalty and obedience which goes with trained initiative and leadership; well-grounded in seamanship, the sciences and amenities, and strong in the resolve to be worthy of the traditions of commissioned officers in the United States Coast Guard in the service of their country and humanity."
Earning a commission and successful service as an Ensign in the United States Coast Guard requires the development of proven attributes and skills. These Shared Learning Outcomes are observable results that define the unique qualities, character, and knowledge of the graduates of the United States Coast Guard Academy:
The Coast Guard Academy's picturesque campus is located on the banks of the Thames River in New London, Connecticut.
Cadets enrolled at the Academy
of cadets play on varsity teams
job placement. Graduates are obligated to serve for 5 years and 85% stay longer!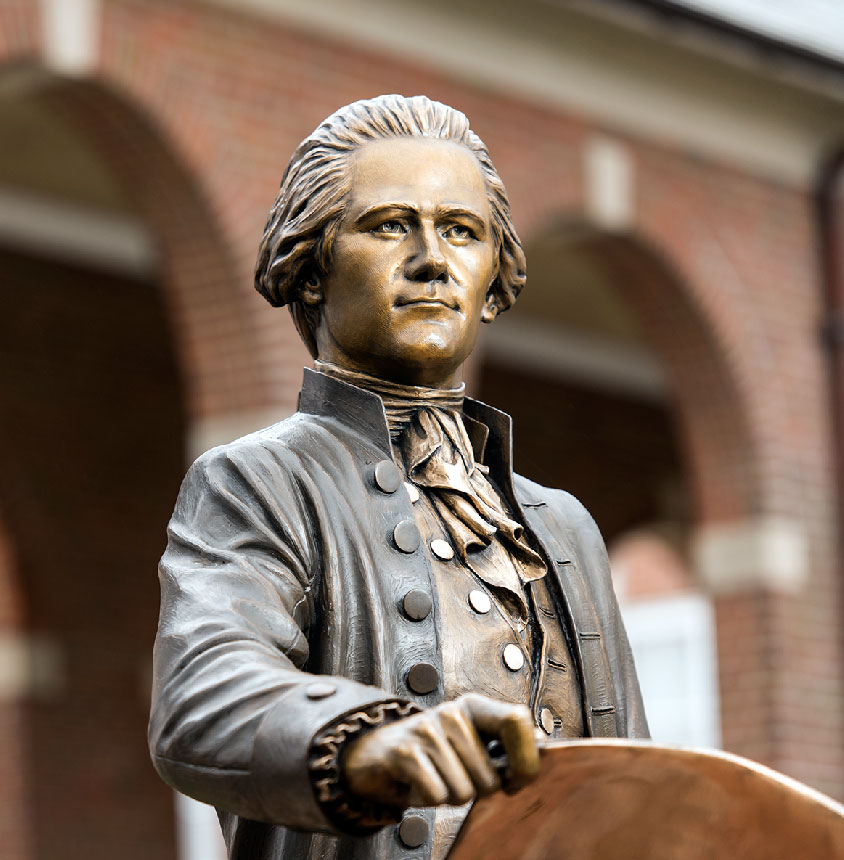 Formation of the Revenue Cutter Service – to ensure the financial survival of the United States. "A few armed vessels, stationed judiciously at the entrances of our ports, might at a small expense be made useful sentinels of the law." Alexander Hamilton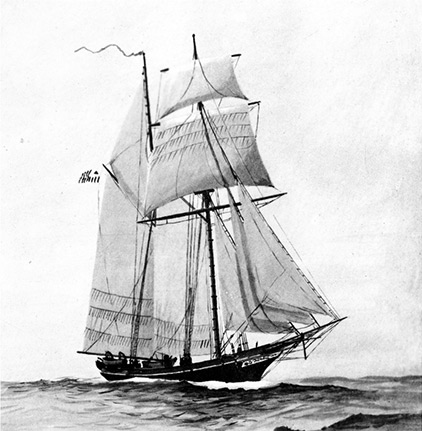 Revenue Cutter School of Instruction – Underway. The first Academy wasn't in New London, it was on the water. Nine cadets sailed the topsail schooner DOBBIN from Baltimore, MD on a two year training voyage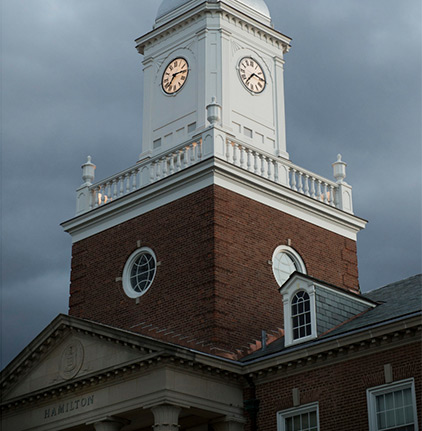 Ashore in New London. In 1932, Cadets moved into Hamilton Hall, their first permanent home ashore. Classes, barracks, and the library were all in this building.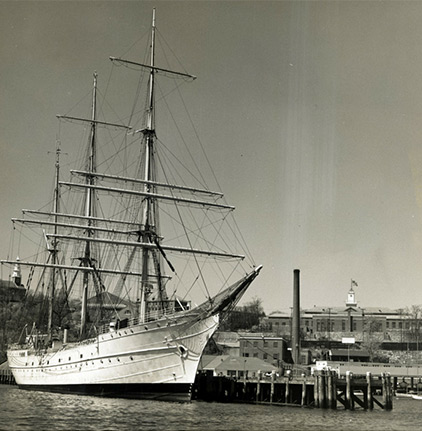 America's Tall Ship, EAGLE. Seized as a war prize from Nazi Germany, EAGLE left Bremerhaven and arrived in her new home in New London to serve continuously ever since as a sail training ship for cadets.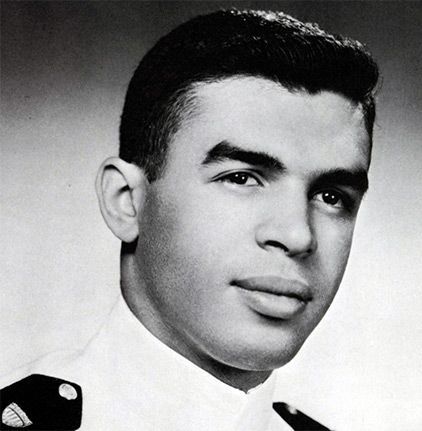 Pioneer spirit. In 1966 Merle Smith graduated from the Academy, the first African American to do so. Before earning his law degree, CDR Smith earned the Bronze Star, with Valor, for action during the Vietnam War.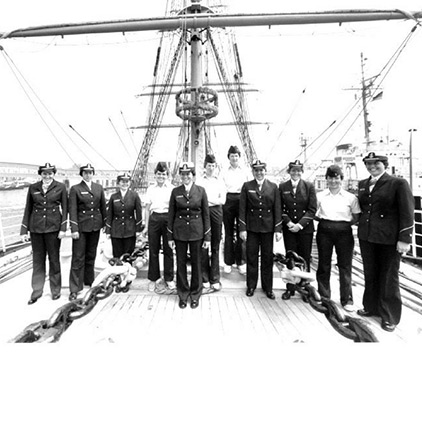 Old traditions, new horizons. In 1976 the Academy opened its doors to women and international cadets. Some of the first women are pictured aboard EAGLE, in Hamburg, Germany in 1977 during cadet cruise.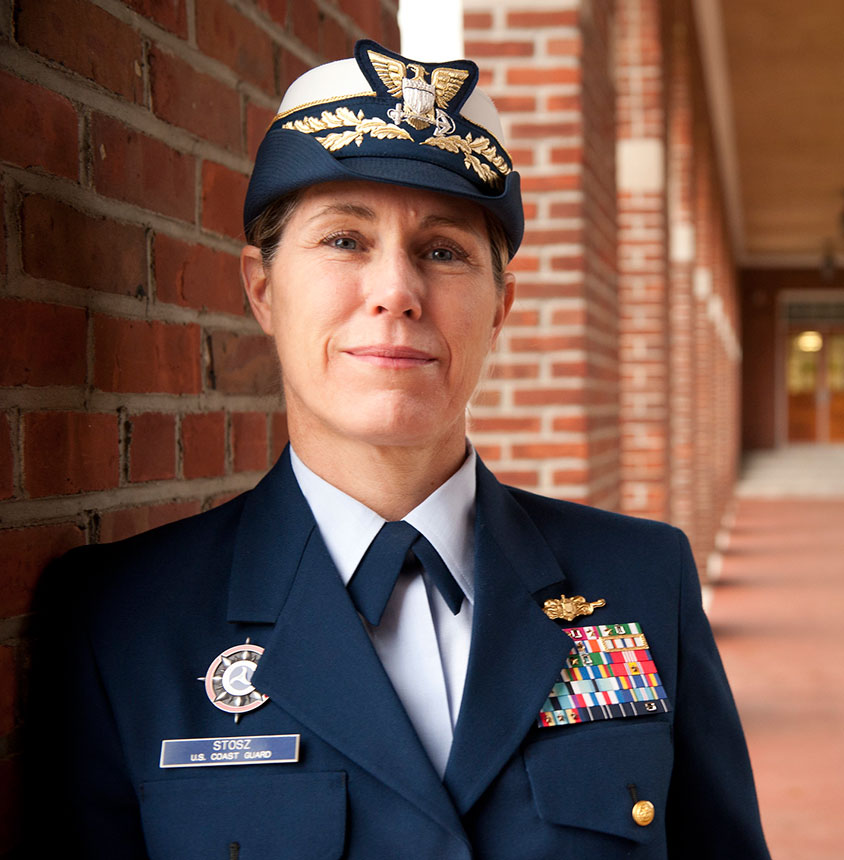 Trailblazer. In 2011, when RADM Sandra Stosz '82 became Superintendent of the U.S. Coast Guard Academy, she also became the first woman to lead a U.S. federal service academy. Trailblazing was nothing new to Stosz, who is also the first female Academy graduate to achieve flag rank and who in 1990 became the first woman to command a Coast Guard cutter on the Great Lakes.