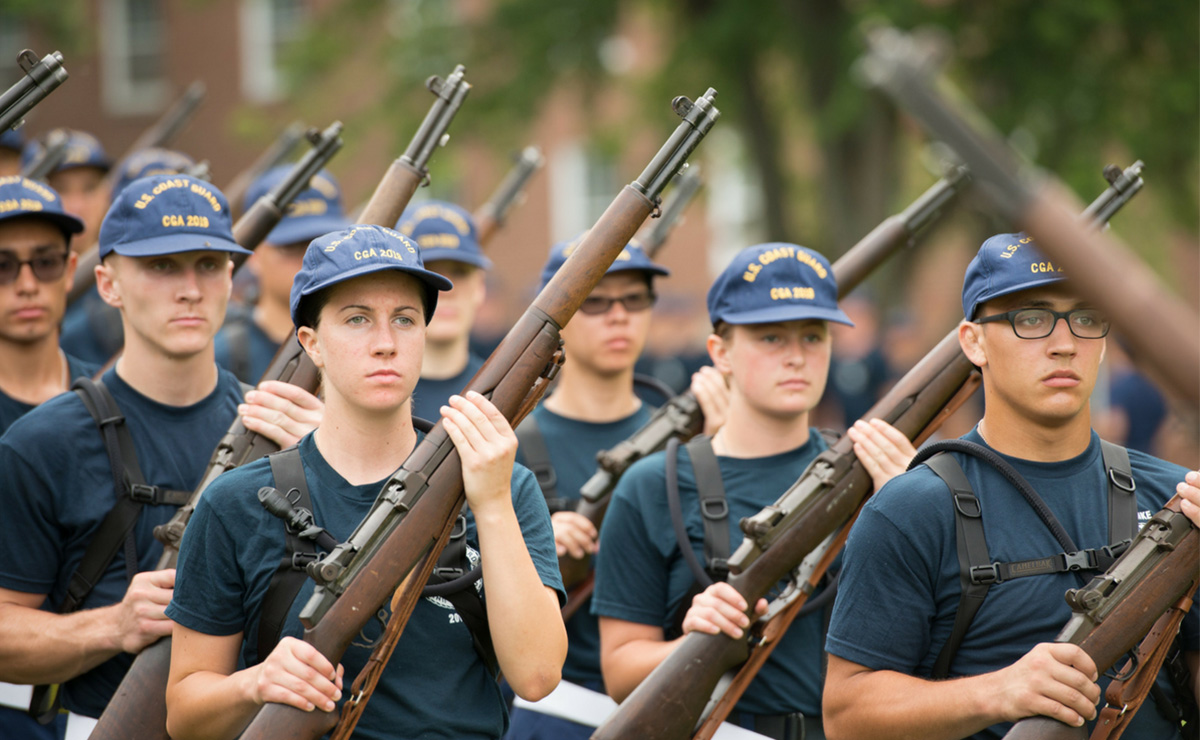 Your fourth class year begins with Swab Summer and winds up when you take the Fourth Class Qualification Board, signifying your readiness to progress. Learning to follow effectively is the leadership focus during fourth class year.
Professionally, Swab Summer cruise aboard the EAGLE is your first opportunity to develop basic seamanship skills. By the end of fourth class year you will be familiar with the Coast Guard, service terminology, officer career fields, and how to function in a military organization.
"Pooling together everyone's talents, values, experience, culture, knowledge, and passion to help one another make it through. We need each other to lean on and rely on that friendship." –  4/c cadet
Fourth Class Year Highlights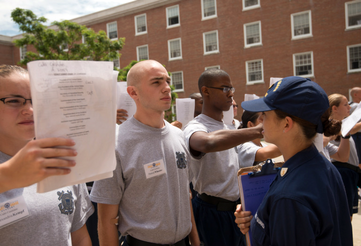 Seven weeks similar to bootcamp, making the transition from civilian to military life, and team above self.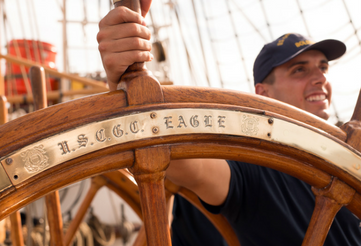 One week during Swab Summer, learning fundamental skills as a mariner, and how to work together as a crew.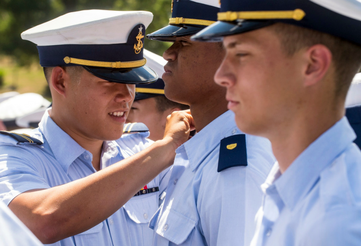 The formal transition from Swab to fourth class Cadet is recognized at the start of the academic year in a ceremony held on Washington Parade Field.