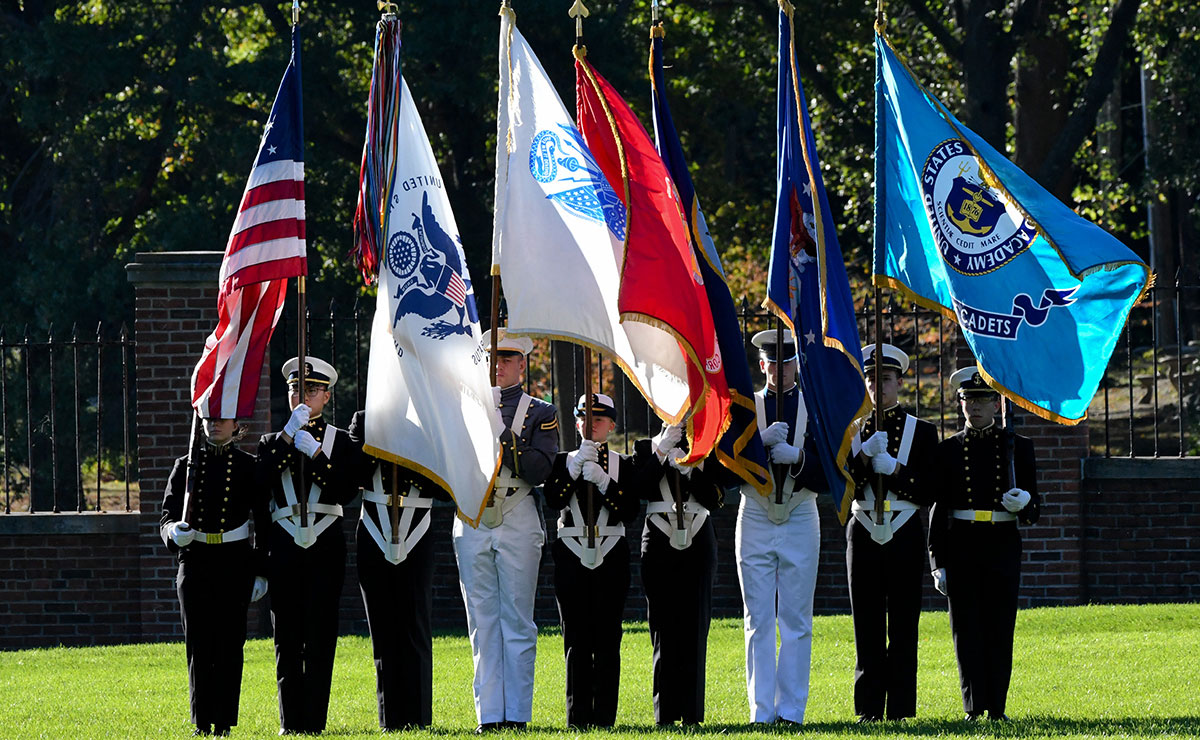 Regimental reviews are one of the oldest cadet traditions. The Corps of Cadets, led by the Regimental Commander, marches onto Washington Parade in formation, using a precise set of commands and close-order maneuvering. Reviews take place in the fall and spring.
Regimental reviews help cadets develop poise, confidence, teamwork and leadership through the exercise of command. They are a source of pride, esprit d 'Corps and connection with the Coast Guard's military heritage.
Many reviews are conducted in honor of a member of the official party, from elected officials to dignitaries to distinguished alumni.
Visitors are welcome to attend reviews. Please note, the schedule is subject to change.
| Date | Time | Event | Reviewing Official |
| --- | --- | --- | --- |
| 8 September, Friday | 1600 | State of Connecticut Attorney | General William Tong |
| 15 September, Friday | 1600 | Gold Star Families | Gold Star Family |
| 30 September, Saturday | 1600 | Parents' Weekend | RADM Johnston & Parents' Association President |
| 13 October, Friday | 1515 | U.S. Navy Birthday / USS HYMAN RICKOVER Commissioning/Chairman's Reception | Secretary of the Navy (SECNAV) |
| 20 October, Friday | 1600 | Homecoming | CCG & Class of '73 President/Rep 19 |
| 27 October, Friday | 1600 | Hall of Heroes Induction | Hall of Heroes Recipients |
Taking the Field - Gallery
860-444-8270 or 8271
CGA-PUBLIC-Affairs@uscga.edu