"Information is a basic human right and the fundamental foundation for the formation of democratic institutions."
– Nelson Mandela
The Library, located in Waesche Hall, provides the resources, spaces and services to support academic success and encourage lifelong learning. Whether you need large tables to spread out maps, collaborative spaces for group projects or a quiet study space, the Library is the place to get work done.
Friendly staff can help you start your research and guide you through the process of navigating the vast amount of information available to find the best, most authoritative sources. Our online resources are available anywhere you are, and if we don't have what you need, we can find it for you.
Our mission is to provide quality library services, resources and facilities to the cadets, faculty and staff of the United States Coast Guard Academy.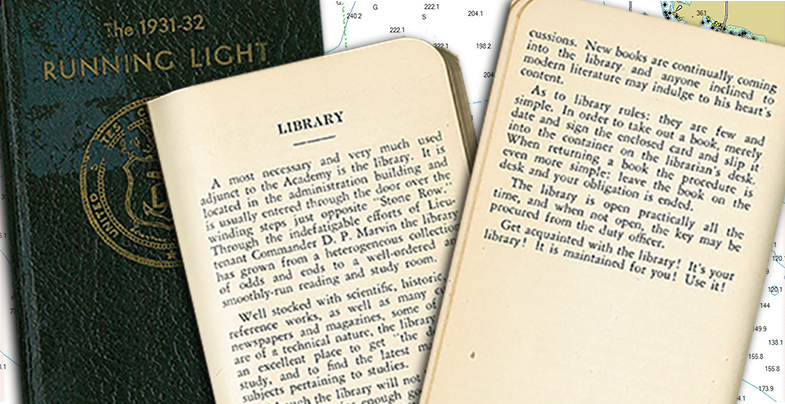 Access more than 350,000 books and e-books as well as 42,000 full-text journals. The Library subscribes to 225 academic databases for research.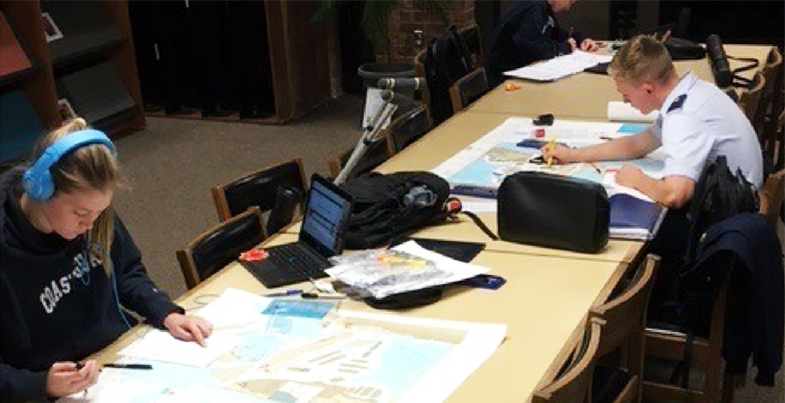 There are a wide variety of spaces available for meetings, collaboration, study and teaching.
Library staff are available to help you start your research, locate resources, organize and cite your sources, analyze the credibility of information, execute a literature review or simply find something to read.
What's Happening in the Library