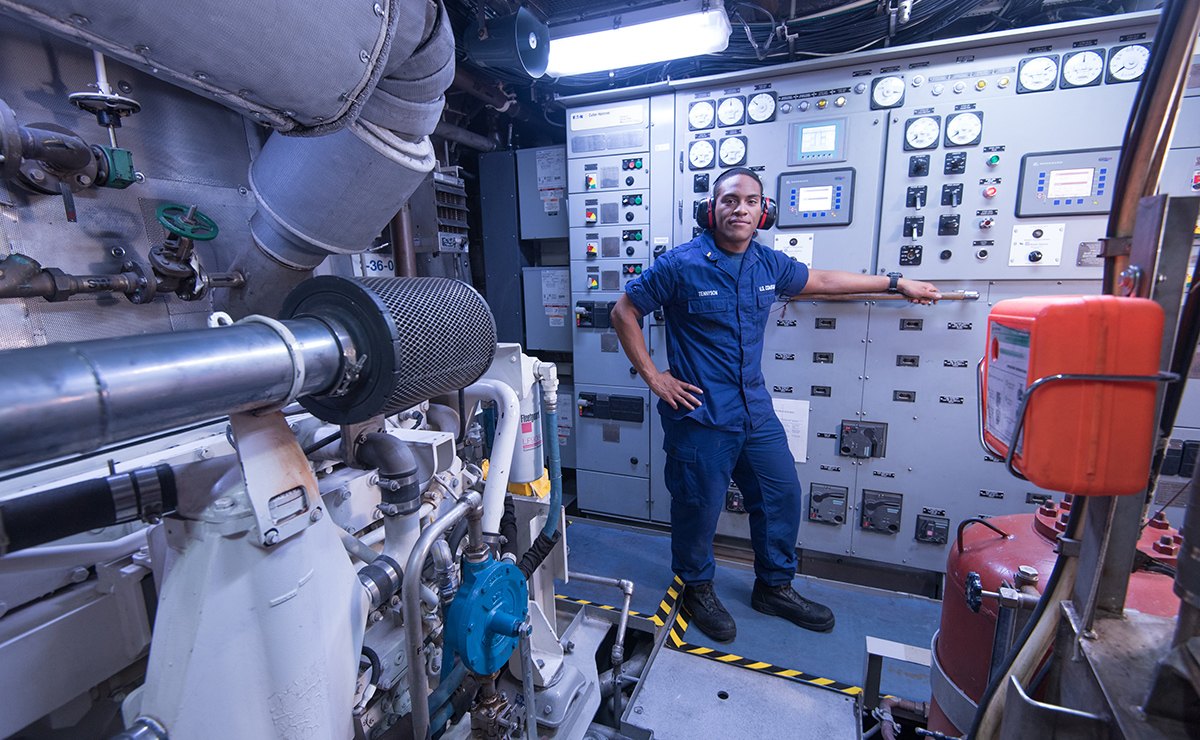 Ninety percent of new Ensigns go to sea as Deck Watch Officers or Engineers in Training. The remainder head straight to flight school or operational shore units.
As a Deck Watch Officer, your assignment will be to learn how to safely navigate (or "conn") the ship. You won't steer the vessel yourself; rather, you will direct the actions of your crew.
As an Engineer in Training, you will learn how to maintain and operate shipboard engineering systems.
You will lead the men and women of the Coast Guard in conducting exciting missions, be responsible for the safety of the ship and crew and make port calls to foreign and domestic ports.
The role of officers is to lead others and manage resources. Leadership responsibility comes fast in America's smallest military service. Some graduates of the Coast Guard Academy have their first command as soon as two years after receiving their commission.
Imagine yourself as a Lieutenant Junior Grade two years after graduation, commanding a Marine Protector Patrol Boat in the Straits of Florida. You and your crew are ready for the call to rescue those in distress or stop smugglers in the dark of night, responding immediately to a call that can come at any time.
Imagine you are the pilot of your MH-65C helicopter in the Caribbean Sea. In the dark of night, your ship is over the horizon directing you to a go-fast headed to the U.S. coastline at 50 mph with a load of cocaine. Your crew readies the M240 machine gun and the fast rope as you prepare to stop the boat using non-lethal means.
Tour a National Security Cutter, Sector San Francisco and Air Station San Francisco.