A Top Military College Welcoming Enlisted Personnel
As an enlisted member of the U.S. Coast Guard or other armed force, you are welcome and encouraged to apply for admission to the Coast Guard Academy. As a member of the military, your professional experience is a strong asset in the admission process. As a cadet, you will discover new and fascinating opportunities in New London, CT.
Free college education
Broad exploration of Coast Guard careers
Summer training to develop professional skills
Professional and academic internships
A structured program of leadership development
Tuition free graduate school
Higher career and pay potential
Academic Preparation for the Coast Guard Academy
Academic readiness is a question of special relevance to enlisted applicants, who have been out of the classroom for a while. This doesn't mean you have stopped learning, however. As a member of the work force you have matured and acquired new skills that will help you succeed in college. As you decide whether the Academy is right for you, consider how your college readiness skills have developed:
Study habits and time management skills
Ability to set and meet goals
Ability to stay focused
Experience adapting to highly structured environments
Self-advocacy skills
Willingness to seek and use help
Learn more about the academic profile of Academy classes to see how you compare statistically.
The Preparatory School Year
Applicants with potential to contribute at a high level, who are not prepared academically, may be offered the opportunity to attend Coast Guard funded preparatory school before enrolling in the Academy. This is called the Coast Guard Academy Scholars (CGAS) Program.
Independence and College Readiness
As an independent adult thinking about attending the Academy, you will grapple with the idea of giving up some of your independence in return for greater opportunity and financial freedom later. If you are weighing the pros and cons, consider some of the factors that will affect your ability to make this transition.
Ability to delay gratification
Past experiences making major life changes
Ability to perform well under pressure
Degree of support from family and friends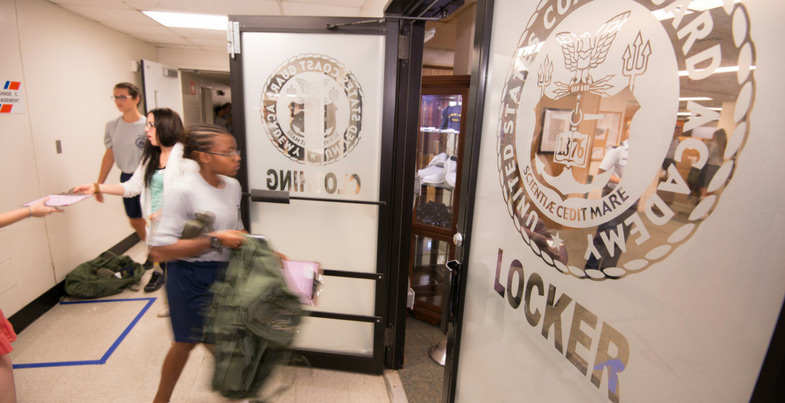 A 10 month foundation program for academic success.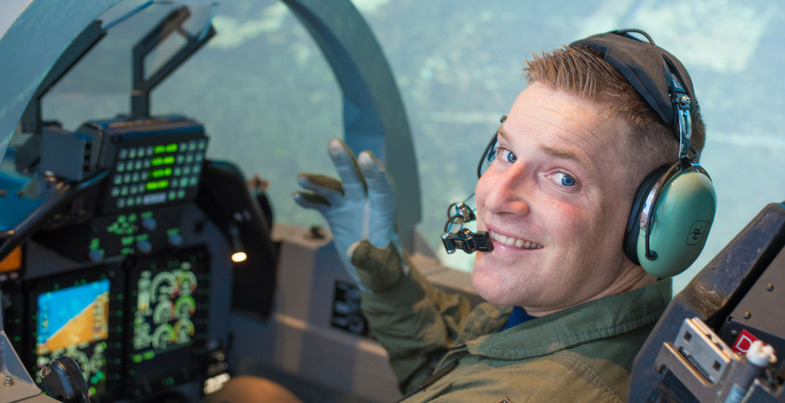 Hear from former enlisted members about their transition to cadet life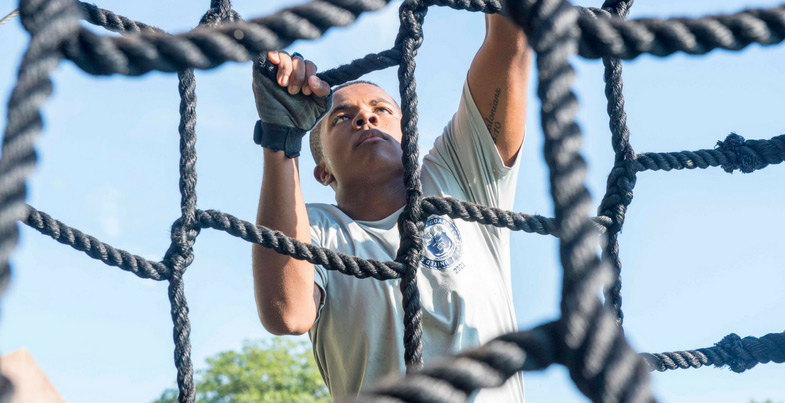 Check out a typical day as a cadet
Short term tradeoffs in your lifestyle will be necessary to adapt to cadet life.
Pay: Cadets earn a stipend each month, which is about half of the base pay earned by an E-3 with more than two years of service. Because room and board are provided, Basic Allowance for Housing (BAH) and Basic Allowance for Subsistence are not paid. However, when you graduate, your base pay is more than twice as high as this E-3; and you will receive about 30 percent more BAH.
Cars: Personal vehicles are an earned privilege at the Academy. Cadets can maintain a car on campus in their senior year. Many cadets take advantage of a loan offered to prospective graduates at rates well below the prevailing commercial rate, to buy a car or invest.
Age: Most of your classmates will be younger than you are. Your maturity and experience will probably lead your classmates to look to you for leadership and advice.
Debts and Dependents: Cadets may not be married, carry debt, or have dependents. Loans like car payments must be liquidated before you enroll.
Household Goods: The possession of personal belongings is a privilege that comes with cadet rank. Applicants who live independently and own household goods (furniture, appliances) should divest or place these goods in storage at their own expense. Musical instruments and sporting equipment are exempted.
Retirement Eligibility: Enlisted service accrues to retirement if you accept a cadet appointment. Cadets do not accrue time in service.
While attending the Academy, your enlistment contract is suspended. Therefore, if you leave before graduating, and an enlistment contract was in place when you enrolled, you return to your service and pick up where you left off.
If your enlistment contract was already up at the time you enrolled, the following options are open to you:
Complete your degree elsewhere. Academic credit earned at the Coast Guard Academy is highly portable. Depending on eligibility, you may be able to use veteran's educational benefits to finish your degree.
Seek to re-enlist.
Enter the civilian workforce.
ENLISTED PERSONNEL
FACTS AND FIGURES
Debt & dependents allowed
The oldest eligible enrollment age
Monetary value of the CGA education