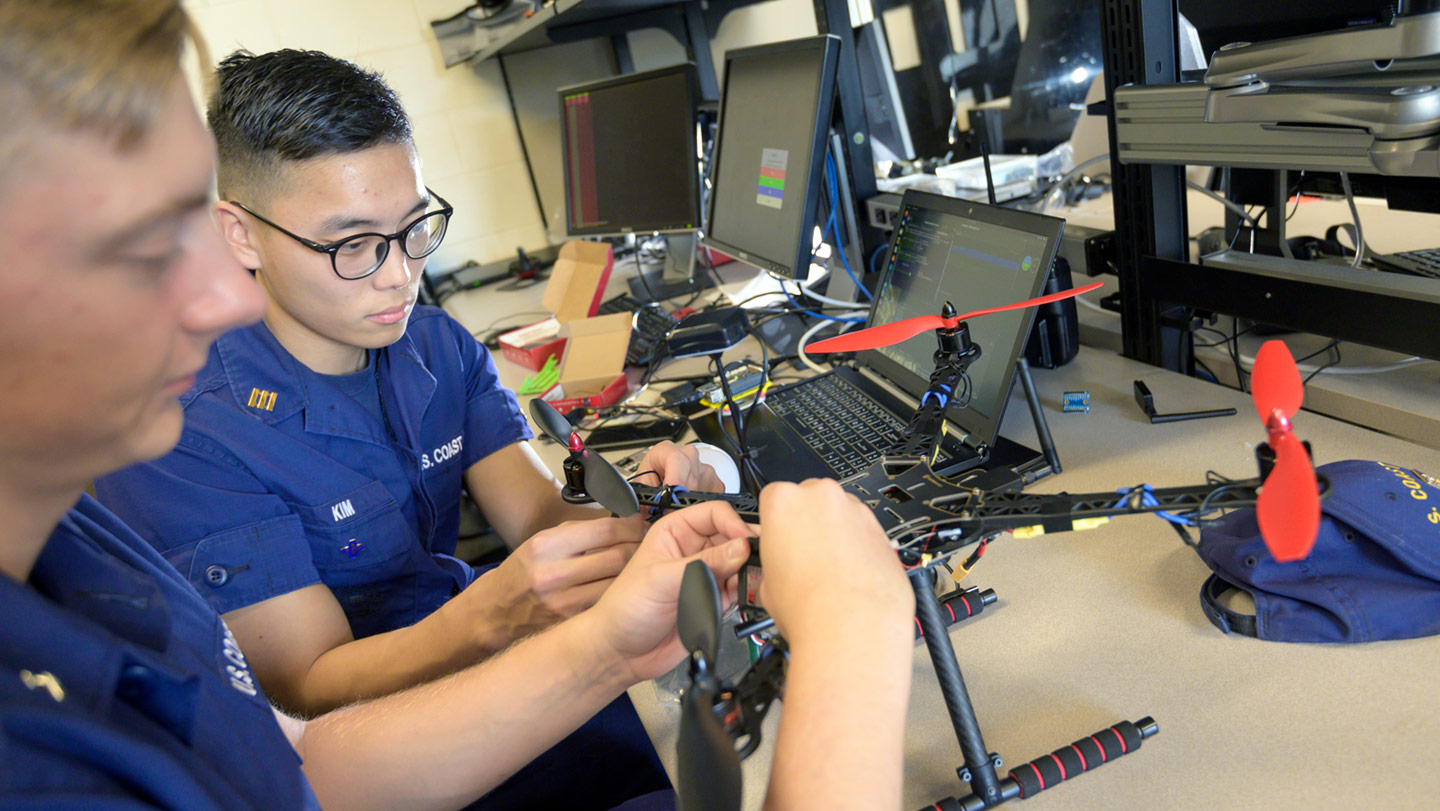 The Coast Guard Academy provides an elite education in an exclusive environment where expectations are high. Ours is an integrated academic, athletic and military experience – unmatched at any other college, or at any other academy. Each cadet's story is unique, but key aspects of life at the Academy are shared by all cadets throughout their four-year experience.
All cadets study mathematics, science, nautical science, engineering and liberal arts. There are no "easy" majors, and all cadets are expected to finish in four years.
All cadets are expected to participate in a sport. Physical fitness, teamwork and competition are keys to success in the Coast Guard, and these attributes are developed each day in our physical education courses and on our playing fields.
On a residential military campus, cadets follow orders within a military chain of command. They start at the bottom and advance only if they earn the privilege. The experience is highly regimented and driven by shared commitments to honor, respect and devotion to duty.