A college experience like no other – striving for a superior academic, military, and athletic experience in a close-knit environment.
The Coast Guard Academy far exceeds civilian colleges. As a cadet, you'll engage in a total, integrated experience that will challenge your mind, body, and character—and provide rewards that last a lifetime.
As a student at one of the nation's top colleges, you'll receive an elite, professional education. You'll participate in competitive sports (a requirement for every cadet). And, on our residential military campus, your experience will be highly structured and driven by shared commitments to honor, respect, and service above self.
You will graduate wholly prepared to serve effectively in an operational leadership position in the Coast Guard. And you will join one of the most adventurous organizations in the world, working to make our nation safer, stronger, and more secure. That's life exceeded.
The Campus, Facilites And Region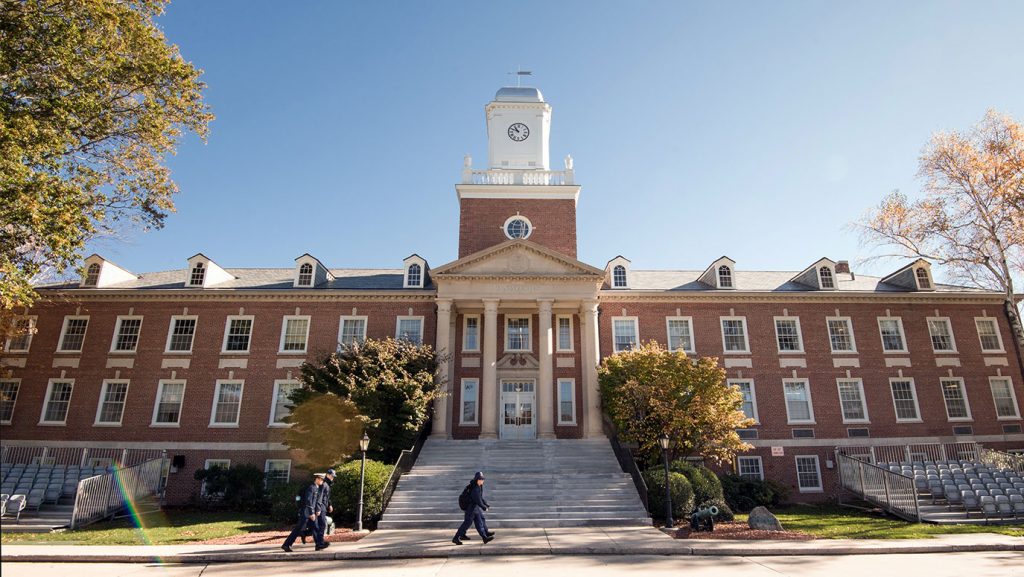 The Academy campus is small in size but offers academic facilities and support services rivaling much larger institutions. Beyond our gates lies New London's vibrant downtown, historic Mystic as well as a host of other New England destinations ready to be explored.