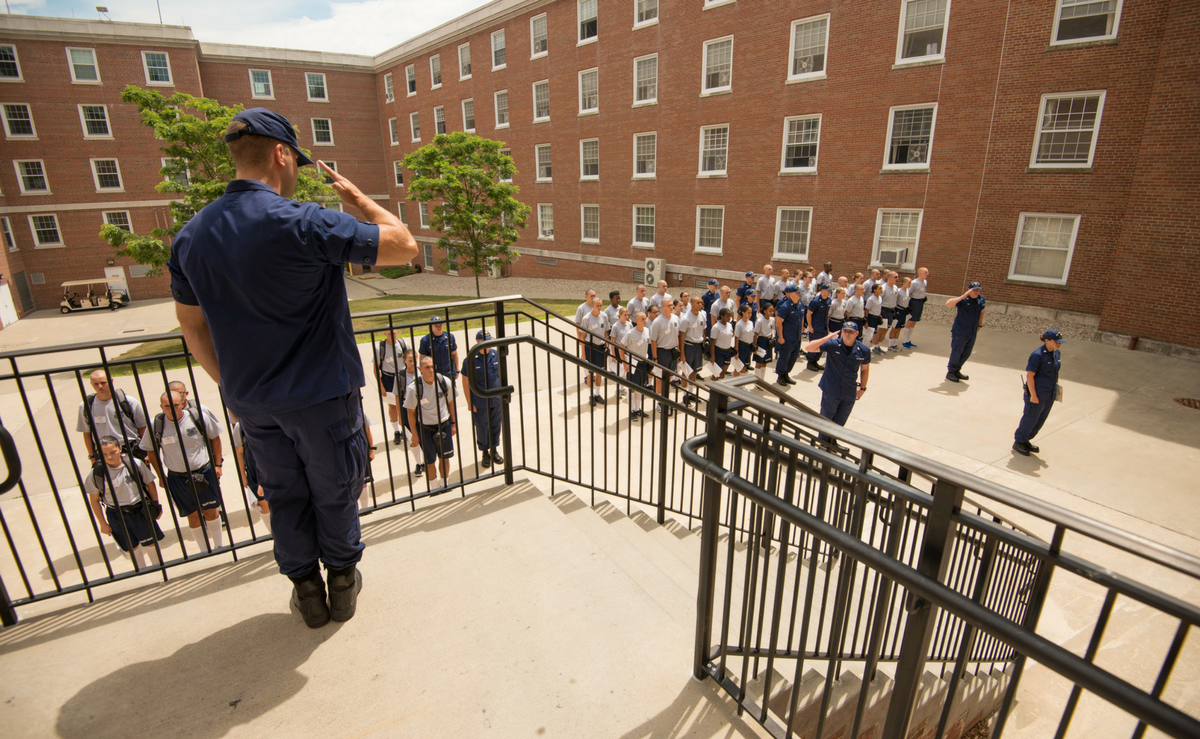 Second Class year is the first time cadets lead in formally assigned positions, starting as cadre responsible for training the new class of Swabs.
"Taking the initiative to lead by example, and taking responsibility for not only your actions, but those of your subordinates." – 2/c cadet
Second Class Year Highlights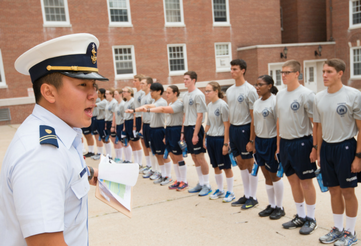 Working in "makes" of two weeks each, Second Class Cadets welcome and train the newest members of the corps. The pace is relentless and learning on both sides, fast.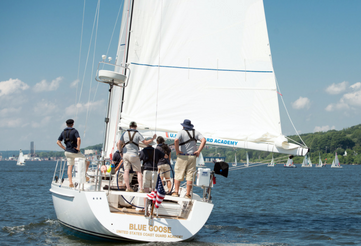 Arguably the most popular summer program, cadets depart on a two week cruise of coastal New England during the summer, calling in ports that include Block Island, Rhode Island; Newport, Rhode Island; Stonington, Connecticut; Martha's Vineyard, Massachusetts; and Cuttyhunk Island. Everyone plays a role directly linked to normal shipboard duties.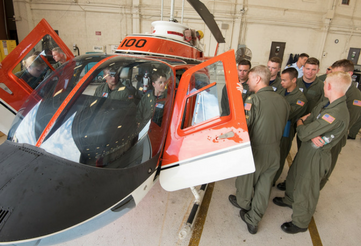 A week in Mobile, Alabama exploring aircraft and aviation careers. Get hoisted to the helo from Pensacola Bay!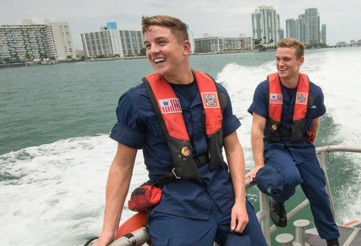 COAST GUARD ASSIGNMENTS IN THE FIELD