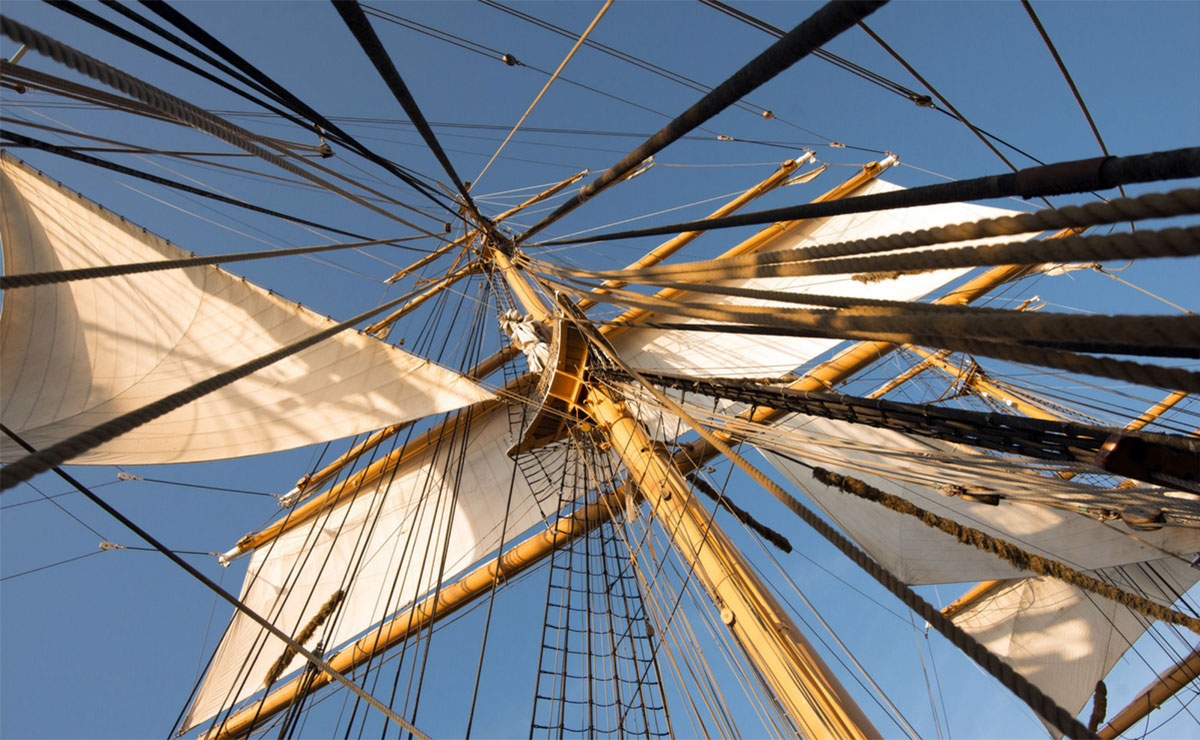 The USCGC EAGLE is a 295-foot, three-masted barque used as a training vessel for future officers of the United States Coast Guard. Known as "America's Tall Ship," the majestic EAGLE is the largest tall ship flying the Stars and Stripes and the only active square-rigger in U.S. government service.
Length of EAGLE: 295 ft. (roughly equivalent to a football field)
Number of sails: 23
Sail area: 22,227 square feet
Tallest mast: 150 feet (roughly equivalent to a 15-story building)
Length of rigging: 6 miles
Working crew: 55
Maximum people capacity: 239
Weight: 1,655 tons (EAGLE's hull and decks are made of steel)
Speed under sail: 17 knots (20 mph)
Speed under power: 10 knots (11 mph)
Gallons of fuel oil: 24,215
Weight of anchors: 3,860 lbs.
Built at the Blohm+Voss Shipyard in Hamburg, Germany in 1936, and commissioned as Horst Wessel, EAGLE was one of three sail-training ships operated by the pre-World War II German navy. At the close of the war, the ship was taken as a war reparation by the U.S., re-commissioned as the U.S. Coast Guard Cutter EAGLE and sailed to New London, Connecticut, which has been her permanent homeport ever since.
USCGC EAGLE's primary mission is training cadets and officer candidates, but the ship also performs a public relations role for the Coast Guard and America. EAGLE welcomes the public to visit during domestic port calls, and makes calls at foreign ports as a floating goodwill ambassador for US diplomatic relations. EAGLE has hosted Presidents Kennedy, Nixon and Truman.