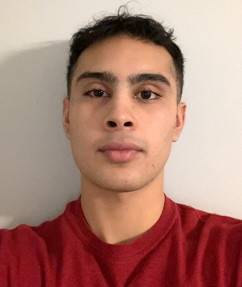 It's hard to adjust to new places when you don't know anyone. That's usually how it is for most people that come to the Academy. However, one of the benefits of prep school helps that issue by giving you a year to make friends before you attend. Luckily, I met one of my closest friends: Kameron Kosma.
Though I could have opted for a sponsor family, Kameron's family has taken me in as their own making a sponsor unnecessary. I've got my own room here and the family is as hospitable as they come. I could not be more thankful for the Kosmas.
The Kosmas provide me a place to stay on all weekends since they're not too far of a drive. I even spend my long weekends like Labor Day, Columbus Day, and Thanksgiving break at their place. I have civies at their house and I'd never go hungry here. In my room, I have a nice desk to plug in and grind schoolwork over a weekend. To put a cherry on top, a good gym is not too far.
I think that the demands of the Academy warrant that cadets find a way to rest and relax so that they can work off a full battery each week. Some might find that in Chase, but mine is at the Kosma's. I've realized that It's important to make friends and my appreciation for the Kosmas has solidified that opinion in me. I know my mom sure appreciates that I've made good friends and have people to call family so far from home.