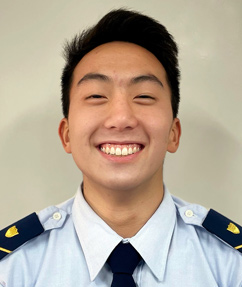 For most people, classes run from 0800 to around 1600, or 4:00 pm. After that, the rest of the day is yours. The sports period is from 1600 – 1800 (4:00 pm — 6:00 pm), and you'd see all the varsity athletes and other various athletic clubs practicing, as well as the band, orchestra, or windjammers (our drum and bugle corps) getting ready for their next performances during that time. 
As for myself, I've been running Cross Country (XC) in the fall and Indoor and Outdoor Track and Field during the winter and spring respectively since I got here. I love going on long runs, and it's especially nice when I was a 4/c or freshman to get off campus for a while and take in some fresh air. Classes can be draining at times, so it's important to have an outlet like sports or extracurriculars to decompress and relax after a stressful day. 
The XC and Track teams, like most of the other sports and extracurriculars, travel all over New England to compete, centered mostly around Massachusetts. Meets are always a great time to not only compete and represent the Academy, but also to spend time and grow closer to the team. 
Other than sports, there's still a whole bunch to do and there's plenty of clubs to keep you busy! I love being a part of the Asian Pacific American Council; they have awesome speakers come in from near and far to come speak to us about their experiences, all while we get to have delicious Asian food! There are clubs for all sorts of activities and groups, and if there's no club for something that you're interested in, you can just make one! For example, my friend and I are super into Rubik's cubes and those types of puzzles, so we made our own cubing club. In general, whatever you're interested in, you can find other people that are like minded and have fun together!