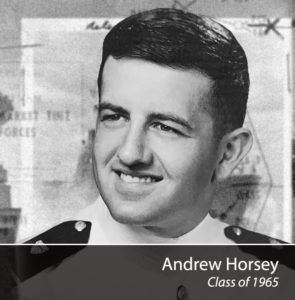 Andrew Horsey '65 was awarded the Bronze Star for meritorious achievement while engaging in armed conflict.
A citation that accompanied his award describes Horsey's efforts while commanding the patrol boats Point Hudson and Point Welcome pursuing aggressive counter-infiltration and board and search missions against enemy forces in Vietnam. His board and search operations resulted in the detention of hundreds of suspected enemy combatants.
While on the Point Hudson, Horsey was called on to provide emergency gunfire for a Republic of Vietnam outpost that was being overrun by the enemy. The rapid and devastating response resulted in the withdrawal of enemy forces and several fatalities.