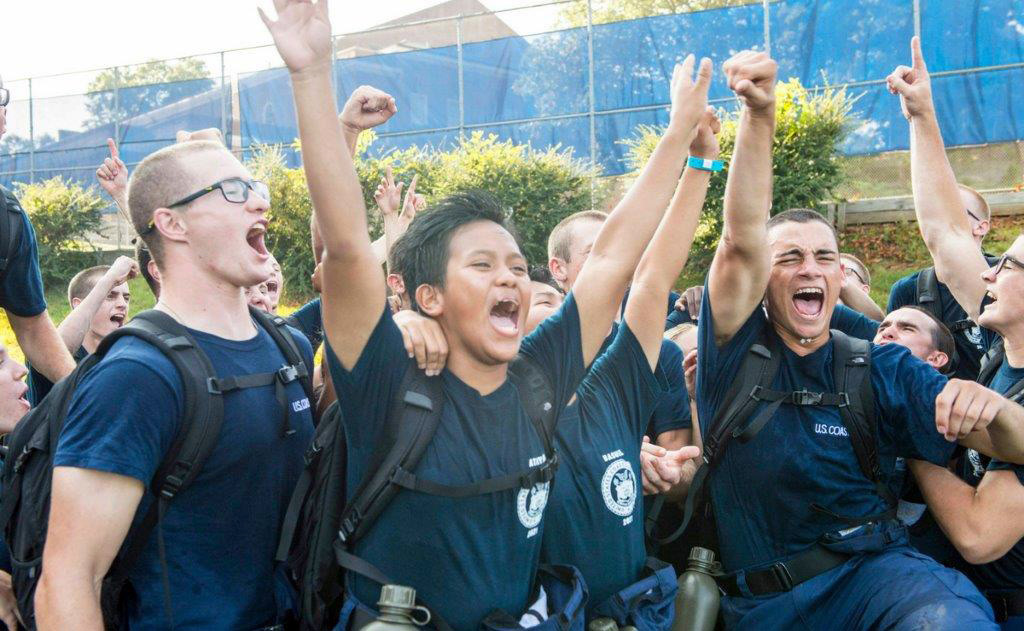 Ranked among the nation's most prestigious and selective institutions of higher learning, the United States Coast Guard Academy is an academic and military community educating leaders for America.
As the smallest of the service academies, ours is a close community where you will know and bond with your fellow cadets in a way that is not possible at the larger academies.
Our graduates go directly to positions of leadership, embarking on meaningful careers as Coast Guard officers serving their country and humanity.
Not Your Ordinary 4 Years of College
In order to meet the professional needs of the U.S. Coast Guard, the program at the Academy is more demanding than non-military colleges. Our purpose is not simply to educate, but indeed, to transform – physically, intellectually, and ethically.
You'll grow as a scholar, develop as a leader and be part of something bigger than yourself.
The U.S. Coast Guard is the only military service with heritage as a life-saving organization. It is the only military branch entrusted with law enforcement and regulatory authority. As Guardians first, almost all Coast Guard men and women are stationed in the United States, its territories and possessions. As a lead agency in the U.S. Department of Homeland Security, the Coast Guard fulfills a strategic mission of ensuring the safety, security and stewardship of our nation's waters. Today, the Coast Guard will:
Save 15 lives.
Assist 117 people in distress.
Protect $2.8 million in property.
Interdict 15 illegal migrants at sea.
Conduct 90 search and rescue cases.
Seize $21 million worth of illegal drugs.
Board and inspect 122 vessels.
Monitor the transit of 2,557 commercial ships through U.S. ports.