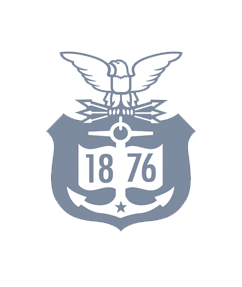 After graduating from high school, I went straight to a 2-year community college, and transferred to the University of Central FL; I was raised in Orlando, FL. During my senior year of college, I enlisted in the U.S. Coast Guard. It was the best decision of my life!
My job as a Yeoman has given me the opportunities to exceed in accomplishing numerous goals throughout my career. I was able to finish college and be stationed on a 210' cutter out of St. Petersburg, FL, the CGC VENTUROUS, twice. I have also worked and was stationed at a Marine Safety Unit in Port Arthur, TX along with working at Sector St. Petersburg.
Upon joining the Coast Guard Academy Admissions staff, I immediately fell in love with the mission and the campus. I'm here to guide and mentor students through the Scholars program.