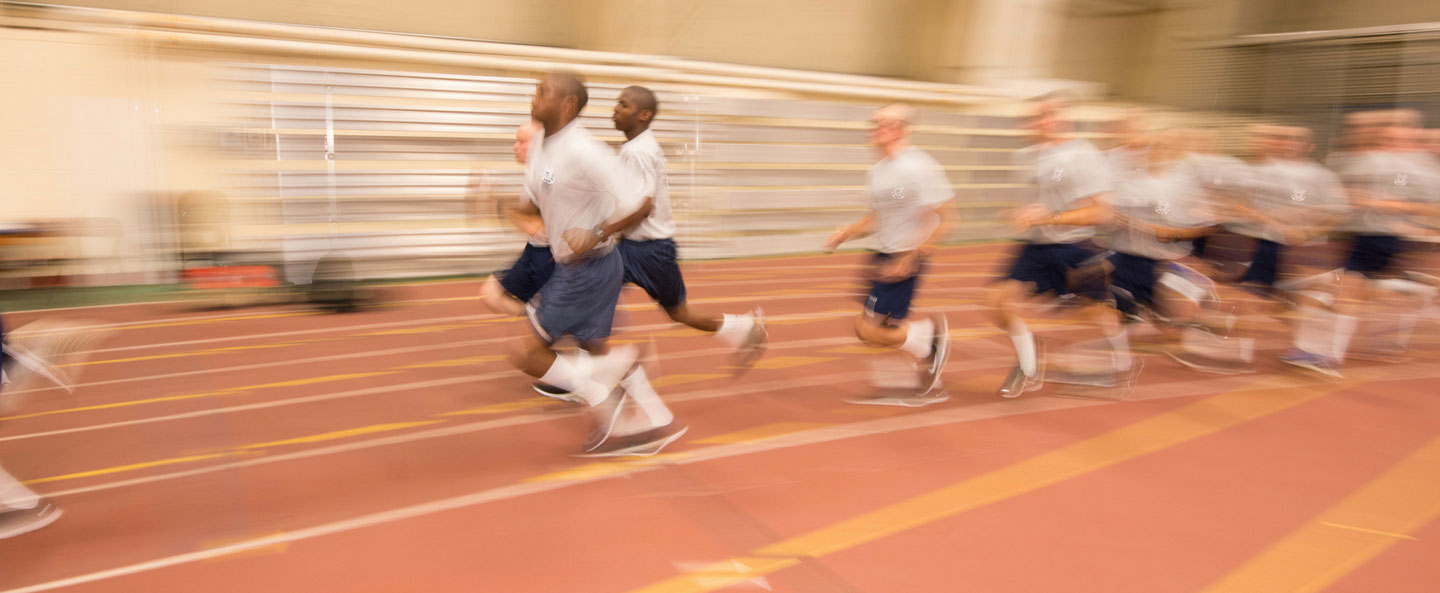 Coast Guard Academy Scholars Program
The Coast Guard Academy recognizes that not every prospective cadet emerges from high school prepared for the academic, military and athletic demands of the Academy. The Scholars Program is designed to develop the necessary foundation for success as an Academy cadet.
The CGAS program sends students with high potential for one year of preparatory school to develop academically, physically and militarily. The program begins with a rigorous three-week orientation on the Academy's campus, after which scholars are sent to Georgia Military College, Marion Military Institute in Alabama, the Naval Academy Prep School in Rhode Island or the University of Massachusetts in Boston.
Most participants who successfully complete this year of focused preparation receive, and are expected to accept, a full appointment to the Academy as a member of the next entering class.
CGA Scholars appointees are selected from within the general applicant pool. There is not a separate admissions process for this program.
CGA Scholars attending Marion Military Institute, Georgia Military College, and UMASS Boston earn college credit.
Program expenses, including uniforms, tuition, room and board, are covered by the Coast Guard. Some out of pocket expenses may be required of those attending UMASS Boston. Most Scholars graduate with savings. 
CGA Scholars learn to live away from home and manage their time. They are recognized as leaders in their class, from the start of Swab Summer.
Glimpses of Orientation - Gallery
FACTS AND FIGURES
CGA SCHOLARS
of applications to the Academy
are also reviewed for appointment to prep school.
Scholars enroll in the program each year.
Average value of tuition, room, board and fees covered by the Coast Guard
Typically earn appointments to the Academy.