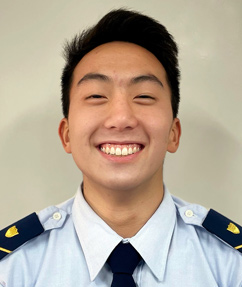 Because of how much structure there is in your schedule at the Coast Guard Academy, life for me at the Academy is just like high school…on steroids! Since you are a full-time college student, while also being a full-time member of the military, also most likely an athlete or musician of some sort, also someone who wants to socialize, make friends, and be a part of clubs and extracurriculars, time management is absolutely key to this place.
To start off, get organized. If you don't already, keep a solid to-do list, calendar, or time block to stay on top of all the various deadlines and obligations you'll have. I try to sit down every Sunday to go over the week ahead and write down everything that I must do that week, and then also try to find time every night to make sure I haven't forgotten about anything important for the next day.
Next, you want to try and be as efficient as possible so that you have more time to do what you really want to do, this means when you study or work, eliminate all distractions, especially your phone (and sometimes your friends too if you aren't working together on a project). For more involved efforts, plan in short breaks beforehand to get up and stretch and take your mind off the work, but again, don't get sucked into your phone and let a few minutes break become a few hours break (trust me, I know from experience). Additionally, make sure you prioritize your health, and in general this means sleeping enough, eating a balanced diet, hydrating, and getting enough exercise. Don't sacrifice these.
Finally, I recognize that Academy life is tough, and you will have long nights and sometimes still bomb the test the next day. That's okay. Learn that you can't win all the battles you take over these 4 years, and don't wrap up your identity in any one thing, like your academics or your sport, because eventually you will run into failure and need to be able to get back up and try again.