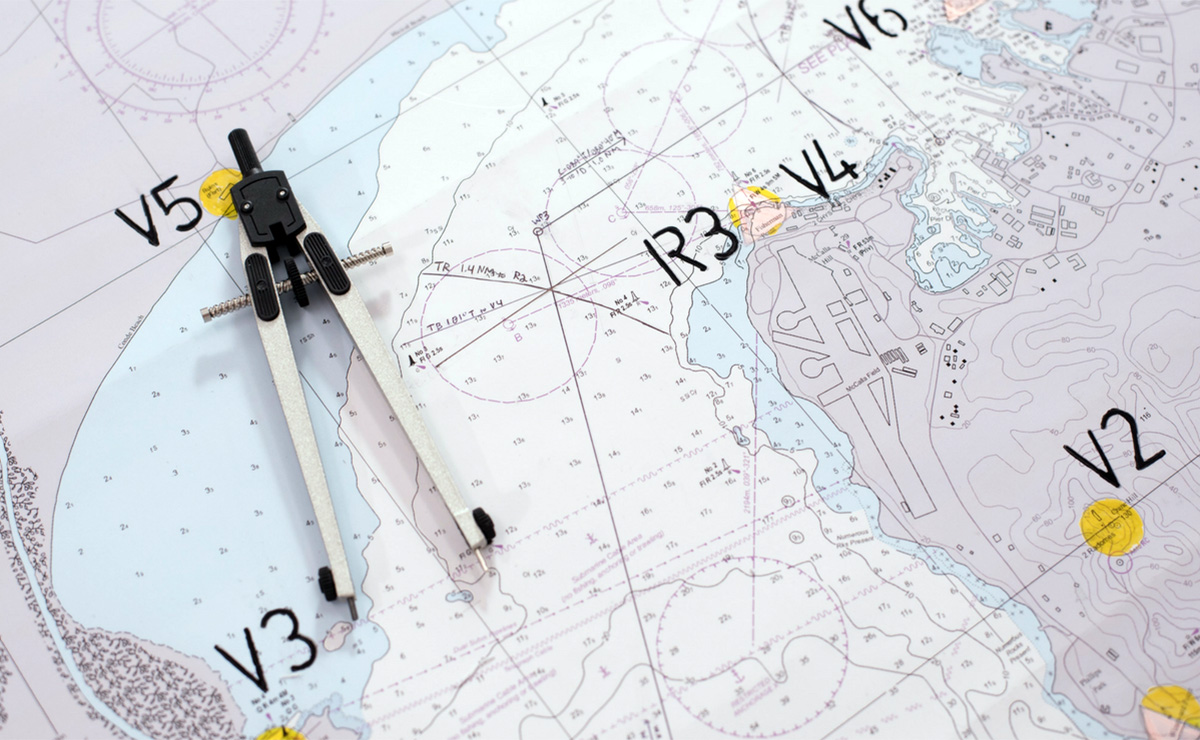 Nautical Science Curriculum
The following courses are part of the core academic curriculum of the U.S. Coast Guard Academy, in preparation for your first Coast Guard job as a commissioned officer. Cadets take a semester of nautical science each academic year.
Fundamentals of Navigation
Fundamentals of Navigation is an exploration of the basic principles of Earth's characteristics and terrestrial navigation for which a Deck Watch Officer or entry-level officer will be responsible. The goal is to prepare you to serve as a navigation team member during the 3/c summer training program on EAGLE or another cutter in the fleet. Labs include training in the part-task ship simulator, a visit to the Mystic Seaport Planetarium, and an underway voyage on the Training Vessel (T/V) Shuman.
Applications in Navigation
This course builds upon Fundamentals of Navigation and the experiences of 3/c summer. The goal is to introduce the concept of relative motion plotting to aid in preventing collisions at sea, and to build proficiency in voyage planning and as a navigation team member. This course culminates with cadets preparing and presenting a Navigation Brief to a panel of officers from across the Academy, preparing you not only for graduation but also for next summer's Coastal Sail Training Program.
The Maritime Watch Officer explores knowledge and skills vital to successful performance as an Ensign. This course introduces new watch team skills, including electronic charting, RADAR, and using the bridge-to-bridge radio. Classroom discussions are reinforced and applied in the ship simulators and underway on the training vessels within a watch team construct. Team Coordination Training concepts are analyzed in group projects, where cadets investigate Coast Guard Cutter mishaps.
Professional Maritime Officer
This capstone course integrates previous nautical science topics to prepare cadets to pass the National Maritime Center approved licensing examination. Lab assignments in the ship simulators and aboard 65-foot training vessels develop critical thinking and decision-making skills in navigation and ship handling, while also reinforcing Bridge Resource Management concepts through effective leadership and communication. Upon completion of this course and successfully passing the final examination, cadets will be eligible to apply for a Master – 100 Gross Tons Near Coastal license.
Directed Studies in Professional Maritime Studies (Elective)