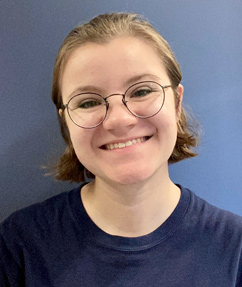 If you're one of the lucky few who have been accepted into the U.S. Coast Guard Academy, congratulations and welcome! You're about to embark on an exciting journey that will prepare you for the best, most rewarding college experience out there. But before you can pin on those green shields and become a cadet, you have to make it through Swab Summer. Even though Swab Summer is challenging, I promise that if you buy in and come with a positive attitude, you'll have the most fun you'll never want to do again!
Here's some tips on getting ready for Swab Summer:
Get in shape: Swab Summer is physically demanding, so it's important to arrive in good physical condition. Start a workout regimen that includes cardio, strength training, and endurance exercises, such as running, swimming, push-ups, and sit-ups. Make sure to also stretch regularly to prevent injuries.
Develop mental toughness: Swab Summer is designed to push you to your limits, both physically and mentally. Remember your why, and come at things with a positive attitude; your cadre can't keep time from moving, so remember that every minute gets you closer to bed at the end of the day.
Familiarize yourself with the Coast Guard: Before you arrive at the Academy, learn as much as you can about the Coast Guard and the Academy. Read about its ethos, mission, and core values. Try and memorize some rates or ranks if you can, it will pay dividends during the summer.
Get organized: Swab Summer is a busy and chaotic time, so it's important to stay organized. Practice time-management skills, create a schedule, and develop a system for keeping track of your belongings.
Have fun! I know it sounds corny, but truly try to enjoy the summer. Looking back, I wish I had spent less time worrying about Swab Summer and more time enjoying my last moments of high school. If you want it, you will make it; don't loose sleep over Swab Summer, it's only 7 weeks of 200 at the Academy!
Class of 2027, good luck! Come find me during the school year if you ever want to talk. Before you know it, you'll be taking your boards and getting ready to move to a new company, so savor every moment!