Douglas Neumann, M.S., Lieutenant Commander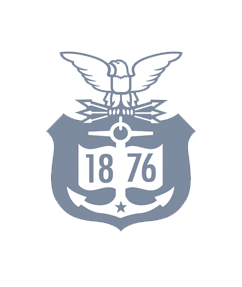 LCDR Doug Neumann is a rotating instructor in the Mathematics Department since 2021. He has completed operational tours at sea and at Prevention units in the New York and Houston.
LCDR Neumann teaches classes in Python Coding, Calculus, and Statistics. His hobbies include playing the ukulele, sailing, and boat building. Outside of Academics, LCDR Neumann is the academic liaison for the baseball team and a safety officer for Coastal Sail Training Program in the summer. He and his wife live in New London with their Goldendoodle, Izzy.
Education
M.S. Data Analytics and Data Science, Georgetown University
B.S. Operations Research and Computer Analysis, United States Coast Guard Academy
Courses Taught
Calculus 1
Calculus 2
Computer Modeling Languages
Algorithms with Computer Applications
Probability and Statistics