The AIM Handbook contains the information you need to prepare for AIM. Please read and follow these instructions carefully.
Session Enrollment and Payment
Once accepted to AIM, you'll choose your preferred session online, on a first-serve, first-come basis. Watch your email in early May for selection decisions and enrollment instructions!
Find the AIM acceptance letter in your Bears Den account. Login, then select the "Application" link to see the AIM decision.
Check your email on and around May 10. Follow the instructions to register for your preferred session and pay.
Please bring a printed copy of your travel itinerary with you upon arrival for AIM and refer to the AIM Handbook for additional instructions.
Bus transportation will be provided by the Academy for students arriving or departing from T.F. Green airport in Providence RI, and Bradley International.
Sundays: arrivals
Fridays and Saturdays: departures
Vaccinations: Those attending in-person sessions must be fully vaccinated against the Covid-19 virus, and must present proof of vaccination with their Medical Information form and again upon arrival. You are considered fully vaccinated two weeks after the final dose of vaccine is administered. The cutoff date is June 19.
Testing: Those attending in-person sessions must show proof of a negative COVID-19 test result within 72 hours of arrival; at home COVID-19 rapid test kits are acceptable, we ask that you conduct the test upon check-in and show proof of results. Those testing positive must leave campus and will not be able to participate in-person, but may participate in Session IV (Virtual). Tuition will be refunded. We recommend you also take a self-administered rapid-test before departing home.
Any injuries within six months prior to AIM will disqualify a student from attending the program.
Students with financial need are invited to request a scholarship for tuition. To apply for a scholarship, submit the Scholarship Request form below in addition to answering the following question in 300 words or less: "Why are you a good candidate to receive this scholarship, what special attribute or accomplishment sets you apart?"
Requests are due by May 15 and decision notifications will be made by May 18.
Students attending an in-person AIM session are required to sign an Image Release Form.
"From sailing on the Thames River, doing the Physical Fitness Exam, marching around the campus, and all the engineering and FIT classes, AIM was a week I will not forget. The cadre were very encouraging, making sure that we always were striving to do our best and would help us improve when we slipped up." Lucy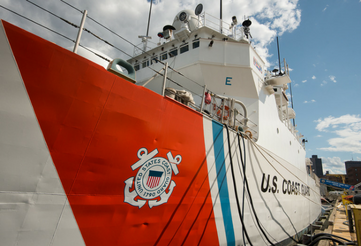 AIM HANDBOOK
The handbook contains the information you need to prepare for AIM.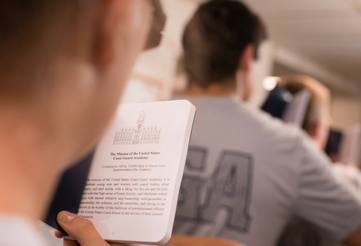 PLANNING AND PACKING CHECKLIST
Bring what you need and leave the rest. Travel light!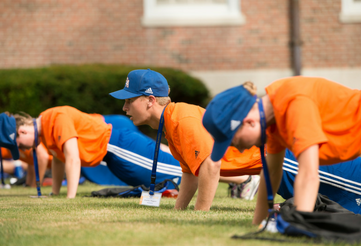 FITNESS PREPARATION GUIDELINES
Use these guidelines to arrive physically fit and hydrated.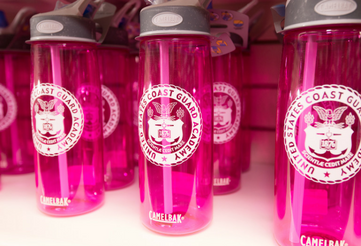 RULES AND REGULATIONS WHILE RESIDING IN CHASE HALL
Please observe these rules while attending AIM.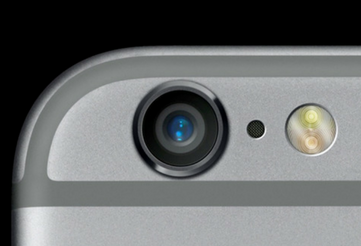 FAMILY DAY
At the conclusion of each AIM week, families are invited to a special session where they will learn about the past week's programming and celebrate their students' graduation from the program.
(860) 444-8503
Admissions@uscga.edu
M-F 8 a.m. to 4 p.m. EST
www.uscga.edu/admissions-officers