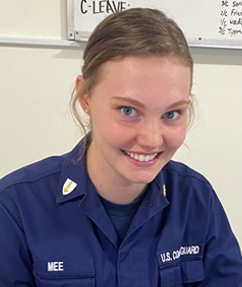 Firstly, the Coast Guard Academy's mission resonated with me. As an institution focused on serving the country, the Academy's focus on leadership, teamwork, and service to others aligns with my values. I wanted to attend a college that not only provides me with an excellent education but also helps me grow as a person and prepare me for a career in service.
Secondly, the unique opportunities offered by the Coast Guard Academy were also a significant draw. As a student, I would have access to various opportunities for hands-on experience, such as participating in search and rescue missions, serving on a cutter, and conducting scientific research. These opportunities would allow me to apply my classroom knowledge in real-world situations, develop practical skills, and gain leadership experience.
Finally, the Coast Guard Academy's emphasis on character development was also an important factor. The Academy instills in its students the values of honor, respect, and devotion to duty, which are essential for success both in and out of the military. The rigorous training and high standards required of cadets would undoubtedly push me out of my comfort zone and help me become a better version of myself.
In conclusion, choosing the Coast Guard Academy over other options was not an easy decision, but it ultimately came down to the Academy's mission, unique opportunities, and emphasis on character development. I am excited to embark on this new chapter of my life and contribute to serving our country through the Coast Guard.