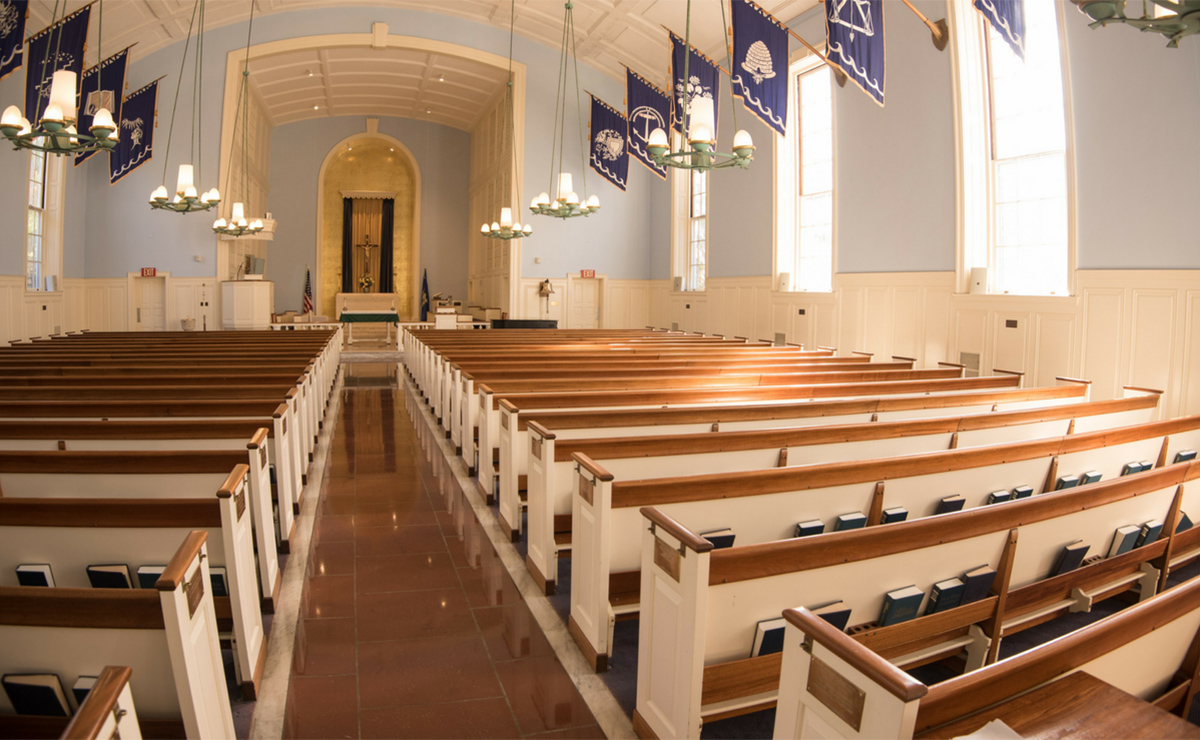 Coast Guard Memorial Chapel
The center of religious life at the Academy is the Coast Guard Memorial Chapel, where during the week a variety of services and programs are held. Sitting atop the highest point in New London, the nondenominational Chapel, with its steeple's lighthouse lantern, serves as a beacon to mariners and as a guide to refuge in a safe harbor.
Call 860-444-8480 for use of the Chapel for weddings and other life events.