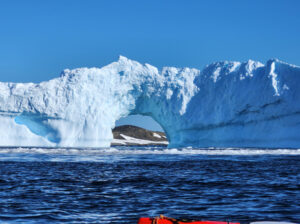 A unique opportunity for two members of the Class of 2026 to conduct voyage planning calculations for an Antarctic cruise was on par with expectations of an afloat junior officer. Former Academy instructor, Tim Ciampaglio, recently took a cruise from Argentina to Antarctica to conduct "hand mathematical" celestial navigation or navigating by way of stars. With cadets learning this skill using a computer software program called STELLA (System for Estimating Latitude and Longitude Approximately), Ciampaglio reached out to Nautical Science Instructor LT Thomas Condon to see if any cadets would like to compare his findings to what they generated via STELLA.
"My goal was to conduct a celestial navigation experiment in the Antarctic Circle to see what the differential is between hand mathematical strict form celestial navigation and STELLA," said Ciampaglio.
"Tim Ciampaglio reached out to me in the spring of 2022 to inquire about the differences between STELLA and hand-plotted calculations of celestial navigation. He shared his plan of conducting celestial navigation on his upcoming cruise to Antarctica and extended the offer of creating a research project with 4/c cadets taking the Fundamentals of Navigation course and having them plot fixes on STELLA with the information he calculated by hand. I immediately knew this would be a great opportunity to provide some real-world context to celestial navigation that would be beneficial for our cadets to experience," said Condon.
During the collaboration, 4/c Will Spada and 4/c Sam Snyder (now both 3/c Cadets) found that there was little difference in the results between celestial navigation by hand and using STELLA. What was truly special about this project was not the research itself but fostering a love of the sea and allowing the cadets to apply their seamanship skills to a real-life experience so early on in their professional careers.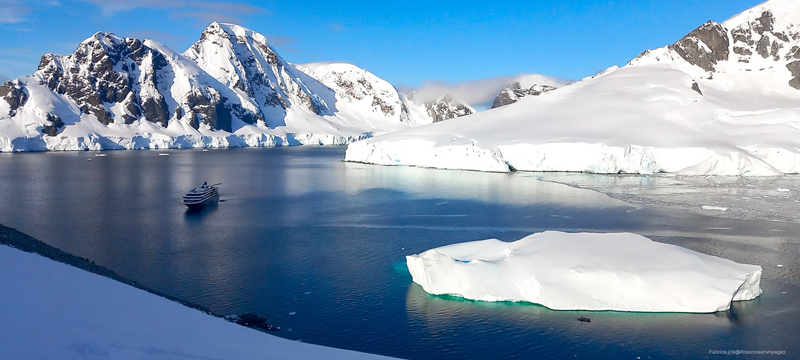 3/c Spada was especially eager to work on this project as a sailor himself who spends a lot of time on the water. "The most unique part about this project was that we, during our first year of studying at the Academy, were able to assist in planning out his [Ciampaglio's] celestial navigation voyage," said Spada. "We utilized skills which we learned in our navigation class and applied them in real life."
Hailing from Oklahoma, 3/c Snyder chose to attend the Academy to reconnect with the sea and his birthplace of California with its abundant coastlines, so this project was a "must do" for him. "I want to take every opportunity I get to network and work with Coast Guard people. This project gave me the chance to work closely with LT Condon (who could potentially be our Commanding Officer in the future) and Mr. Ciampaglio," said Snyder. "It's great to meet people who have real experience in the Coast Guard and both Will and I learned so much about the service from them. I just want to be a sponge and take advantage of all the knowledge and unique experiences I can get while I'm a cadet."
Learn more about the nautical science curriculum that cadets complete at the Academy.