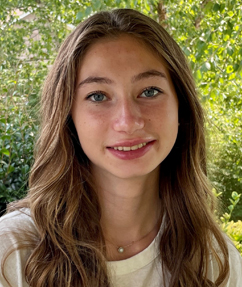 What interests you about the Academy and what made you apply to AIM?
Growing up I was surrounded by all things Coast Guard as my dad went to the Academy himself and served for many years. In high school, I became interested in pursuing the service myself. My freshman year I spent a lot of time scrolling through the Academy website and found out about AIM. Two years later I found myself applying.
What is the #1 thing you've done to prepare for AIM?
The thing I've done the most to prepare for AIM has been physically preparing and setting my expectations for AIM. Through campus events I've met and kept in touch with several cadets at the Academy that have given me insight as to what to expect during AIM. This has prepared me mentally. I've also prepared myself physically by working on push-ups, sit-ups, and general strength to meet the physical demands during AIM.
What would you like your fellow AIMsters to know about you?
I would want my fellow AIMsters to know how excited I am to meet people who come from diverse backgrounds and share a common interest in the Coast Guard. I'm also looking forward to being surrounded by others and in an environment where people want to challenge themselves and better not just themselves but the whole group.
What are you most looking forward to?
I'm most looking forward to meeting new people that share the same interests in the Coast Guard as I do. I'm also looking forward to experiencing the military aspect of a service academy as it's something that I've never come close to experiencing but will hopefully be a part of my future.
What do your peers think about your service academy aspirations?
Although I've prepared physically and mentally I'm most hesitant about how my preparation will stand through the rigors of the entire week. I know that there's no way to fully prepare for AIM but I'm confident that with the help of fellow AIMsters I'll be able to meet any challenges.
When the topic of college comes up in classes my peers and teachers are always interested to hear about the Coast Guard Academy. It usually leads to an interesting conversation because many people were aware of the other service academies but not the Coast Guard's. Many of my friends are very supportive and have definitely heard a lot about the Academy, perhaps more than they cared for!