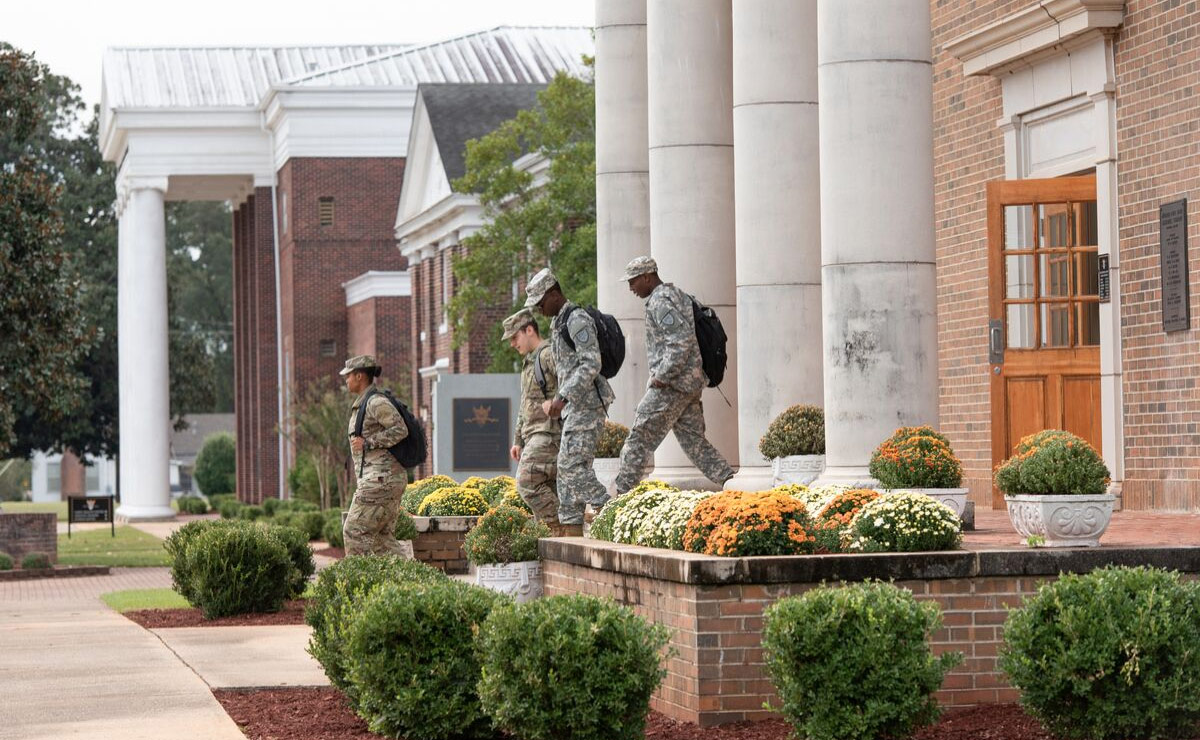 Marion Military Institute
Located in rural Alabama close to Selma, Marion Military Institute has prepared young men and women for successful civilian and military careers since 1842. Its service academy preparatory school program began in 1910, and is the oldest in the United States.
The Coast Guard's affiliation with MMI began in 2003.
Marion Military Institute, a two-year public institution of higher learning, educates and develops cadets as future leaders through an immersive experiential military environment which integrates intellectual, leadership, character and physical development in order to prepare them for success in four-year colleges, U.S. service academies, and in military and civilian careers.
CGA Scholars at Marion Military Institute