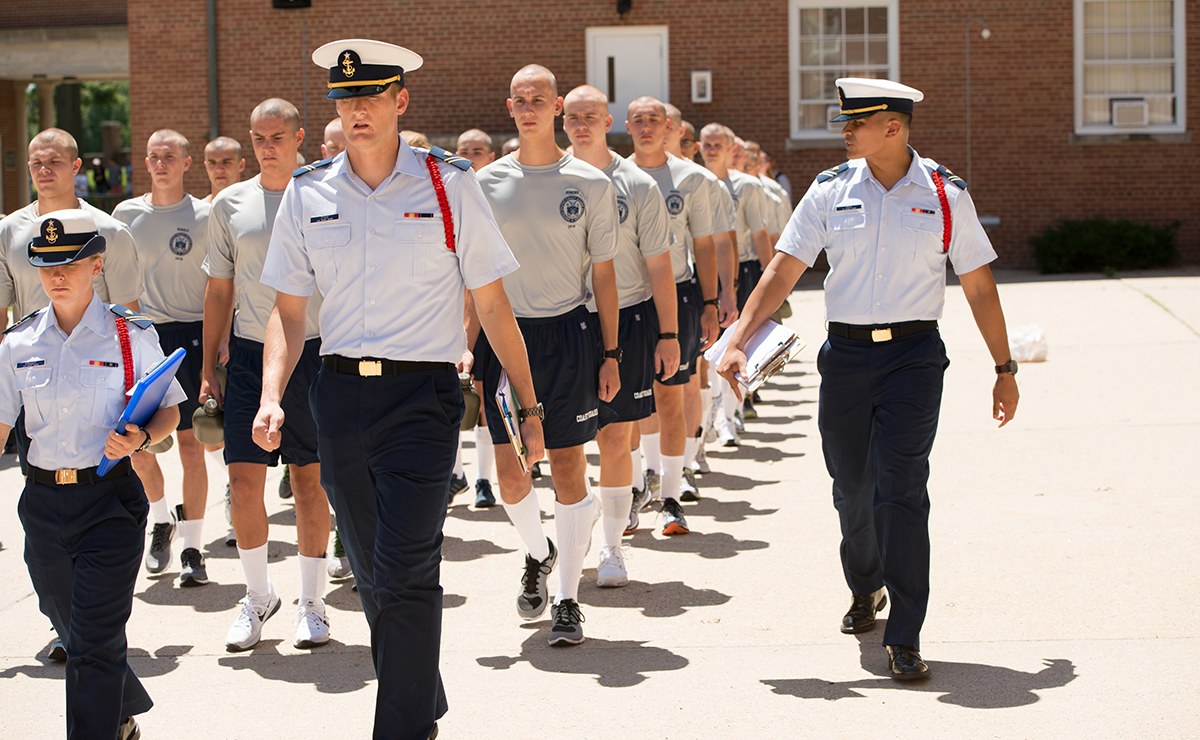 Building Leaders of Character
The Loy Institute for Leadership serves as the central coordination point and assists the Academy community in refining, implementing, and assessing the leader development programs that comprise the four-year practicum. In addition, the Loy Institute partners with internal and external stakeholders to share best practices in leader development and assessment to promote leader development as a lifelong learning experience.
We are a branch of the Superintendent's staff whose mission is to complement and supplement the Leading Self and Leading Others competency development within the Academy through co-curricular activities, programs and research and publication efforts.
Examples of such leader development programs include the 4/c Swab Summer Training Program (SSTP), 3/c EAGLE, 2/c Coastal Sail Training Program (CSTP), and 2/c cadre experiences.