Sharon Zelmanowitz, Ph.D., P.E.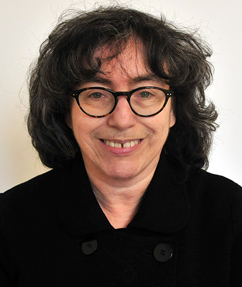 Dr. Zelmanowitz graduated from Cornell in 1983 with a B.S. in Agricultural Engineering and from N.C. State University with an M.S. in Biological and Agricultural Engineering in 1986. After earning her Masters, Dr. Zelmanowitz worked as an environmental engineer at Alliance Technologies in Chapel Hill, North Carolina. At Alliance she engaged in a wide variety of projects for the EPA including developing emissions inventories for the acid precipitation database and updating hazardous waste databases. She left Alliance to attend the University of Wisconsin-Madison and earned a Ph.D. in Civil and Environmental Engineering in August 1991. Her dissertation work involved studying the fate of acidic leachates and heavy metals in soils beneath coal storage piles. In August 1991, Dr. Zelmanowitz took a teaching position in Civil Engineering at the U.S. Coast Guard Academy and is presently a full professor, section chief, and coordinator of environmental engineering for the major. She engages cadets in Coast Guard research and consulting work such as development of shipboard wastewater systems and evaluation/improvement of storm water systems at CGA. Dr. Zelmanowitz maintains an active relationship with local water and wastewater plants which has led to academically enriching, service-based class projects.
Education
Ph.D., Civil and Environmental Engineering, University of Wisconsin-Madison
M.S., Biological and Agricultural Engineering North Carolina State University
Agricultural Engineering, Cornell University
Courses Taught
Senior Capstone Design
Environmental Engineering I
Environmental Engineering II
Statics and Engineering Design
Strength of Materials
Civil Engineering Design
Selected Publications and Presentations
Zelmanowitz, S. 2005. "Treatment of Simulated Shipboard Gray Water in a Lab-Scale Membrane Bioreactor." Center for Advanced Studies Report 08-05.
Zelmanowitz, S. 2003. "Development of a Membrane Bioreactor to Treat Combined Gray Water and Black Water on a 225' Buoy Tender", Presented at the Marine Environmental Engineering Technology Symposium In Pursuit of Cleaner Seas.
Awarded Grants
Adrezin, R., Burns, K., Freeman, R., and Russell, J. (2012). DOD Systems Engineering Grant – RT19A to support integrating systems engineering into capstone projects – Senior Personnel: A. Foley, R. Hartnett, and S. Zelmanowitz: Department of Defense
Honors
U.S. Department of Transportation Team Commendation Award. November, 1997
Professional Memberships
Professional Engineer in New York since 1994
Water Environment Federation
New England Water Environment Association
New York Water Environment Association
American Society of Civil Engineers
National Academic Advising Association