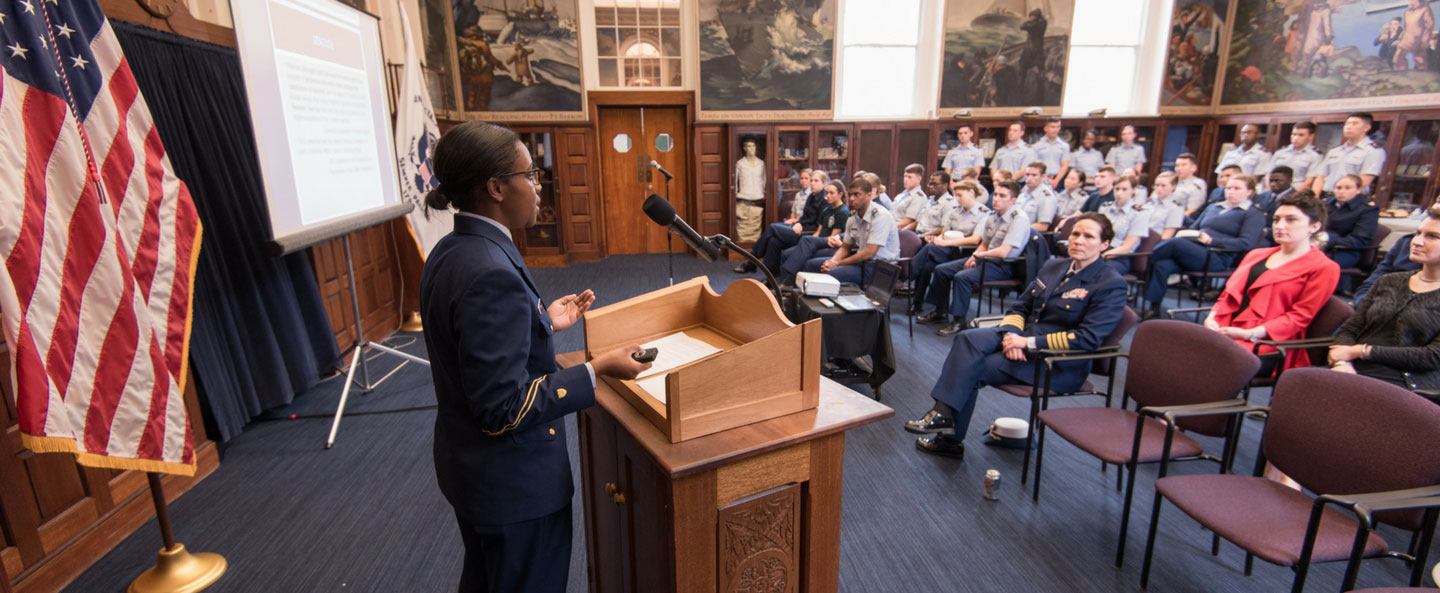 During 1st Class (senior) year, Government majors apply the knowledge and skills they've acquired over four years of study to comprehensive capstone projects. Majors undertake one of five different capstone experience options:
Advanced Research Project (ARP)
These year-long, original research projects for the Coast Guard and interagency sponsors involve team-based field and/or applied research. Past ARP teams have studied illegal, unreported and unregulated (IUU) fishing in Africa; governance challenges in the Arctic; and the importation of precursor chemicals (to illicit drugs) from China through South America.
Cadets compete to serve as Presidential Fellows with the Center for the Study of the Presidency and Congress. In this prestigious program, cadets undertake independent research on a policy topic of their choosing, which is supported through internal and external advisors; travel to two leadership conferences; and gain access to some of the most active, current scholars in the Presidency, Executive Branch and Congress.
Each spring semester, two to three first class cadets intern with the Connecticut state legislature or other state agencies and offices, including the Governor's office and the Attorney General's office. The cadets spend one day a week in Hartford and attend legislative sessions and committee hearings, prepare briefs for courtroom arguments, visit prisons and other state facilities, and interact with policymakers.
Cadets may craft their own capstone as part of one of the many Senior Seminar offerings. Recent projects include: an oral history of the EAGLE's journey to America, a display for the Academy's Otto Graham Hall of Athletic Excellence, and a tour guide for the city of New London based around the historical relationship between the Coast Guard and the city.