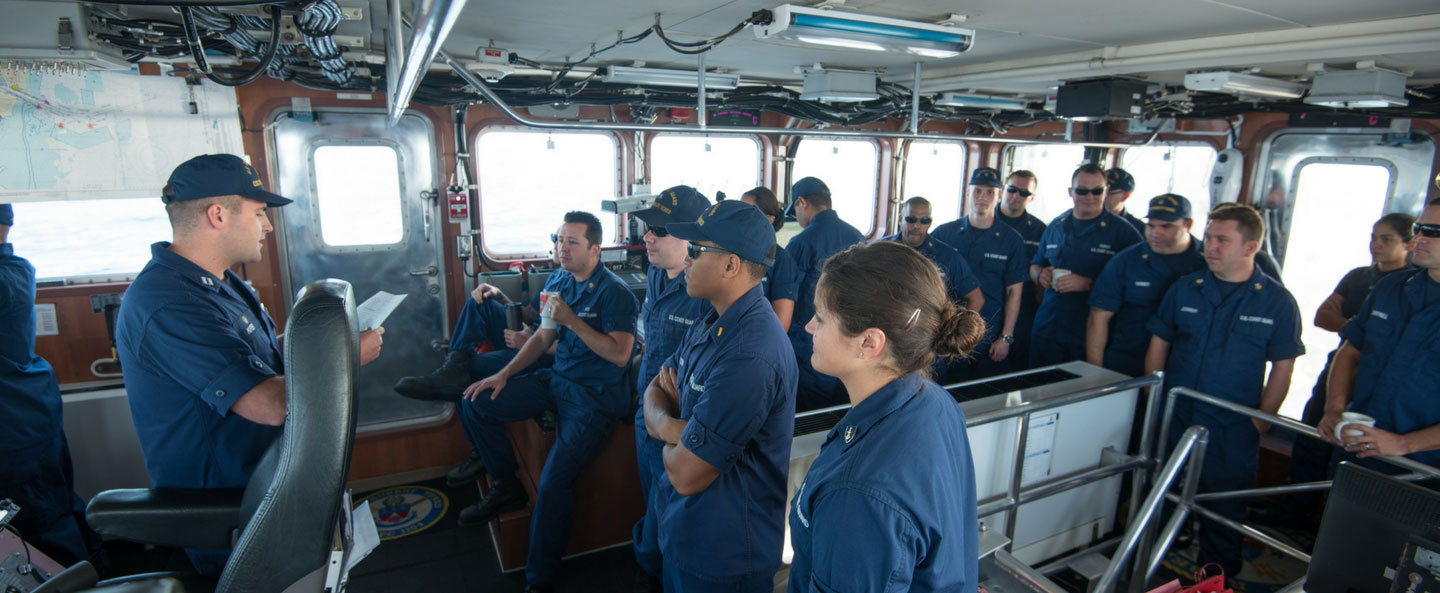 During 1st class (senior) summer, Management majors gain valuable practical experience working as interns. Working alongside practicing professionals in their field, cadets are able to see firsthand how business theories and principles from the classroom are applied to real life.
Examples of recent Management internships include: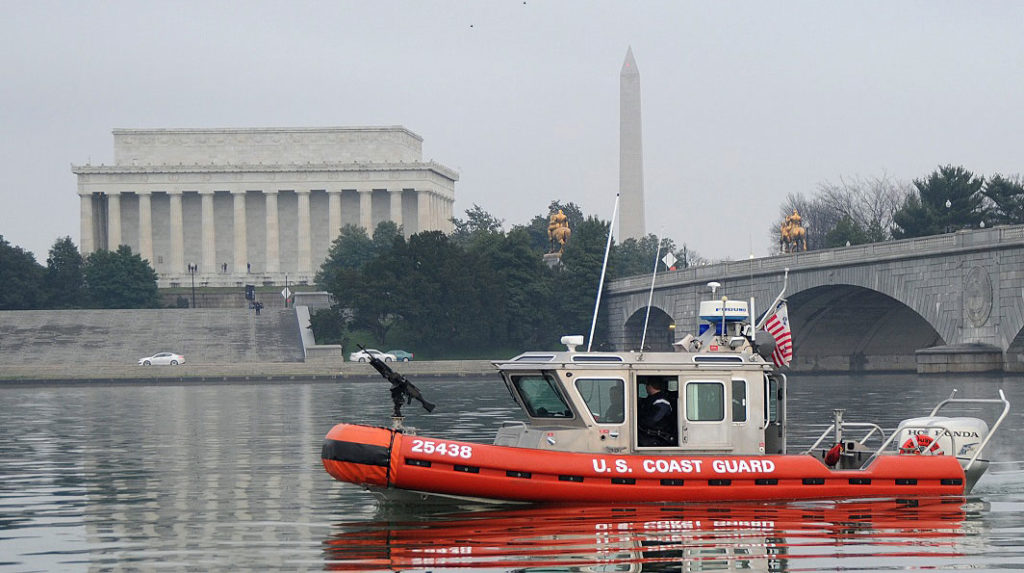 Coast Guard Headquarters, Washington DC: Strategy and Human Resource Capability
During an internship at Coast Guard Headquarters with the Human Resources Directorate, the intern defined tasks for performance qualification systems (PQS) for the Human Resource officer specialty. These PQS tasks are used as part of the process to designate an officer as a specialist in the field. The internship provided exposure and experience as to how Coast Guard Headquarters operates, as well as the opportunity to regularly interact with senior leadership of the Coast Guard.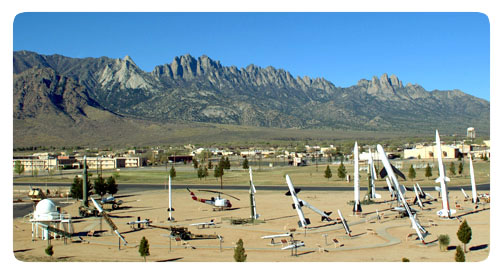 Department of Homeland Security, Washington, DC: Science and Technology Directorate
The internship required investigating the impact of electronic jamming capable of interfering with communication and navigation systems used by first responders. The cadet collected data during a large-scale exercise at White Sands Missile Range, New Mexico. It was a perspective-broadening opportunity, as the exercise involved a wide array of organizations including the Department of Defense, multiple DHS components, state and local law enforcement, as well as communication and technology corporations.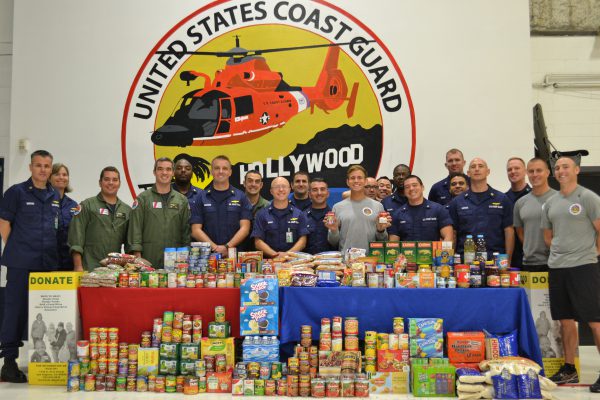 Coast Guard Headquarters, Washington, DC: Office of Leadership
While interning at the Office of Leadership at Coast Guard Headquarters in Washington, D.C., the cadet worked on a variety of projects, including drafting Coast Guard-wide messaging, revising the mission of the office as part of an effort to update the website and serving as a representative for the Feds Feed Families Campaign. The intern also attended, and had the opportunity to network at, multiple meetings and conferences.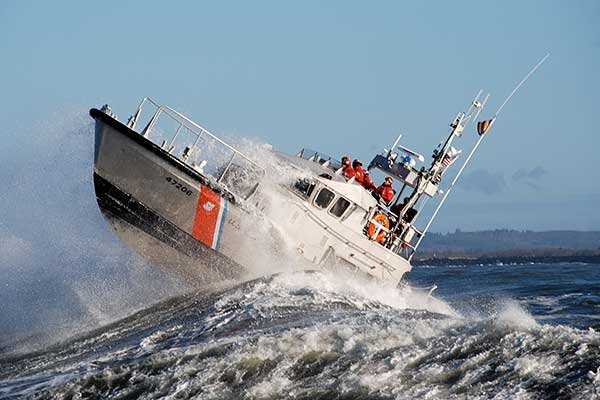 Defense Acquisition University Washington, DC, and Seattle, WA: Boat Acquisition Program
The intern gained experience with the complex acquisition process for acquiring Coast Guard small boats. The cadet spent the first few weeks taking the Defense Acquisition University's Acquisition 101 course, followed by a two-week delivery and interface test and evaluation of an over-the-horizon Mk IV interceptor boat with the USCGC Alex Haley in Seattle, WA. The intern also had the opportunity to participate in a brief to Coast Guard senior leadership on boat acquisition programs.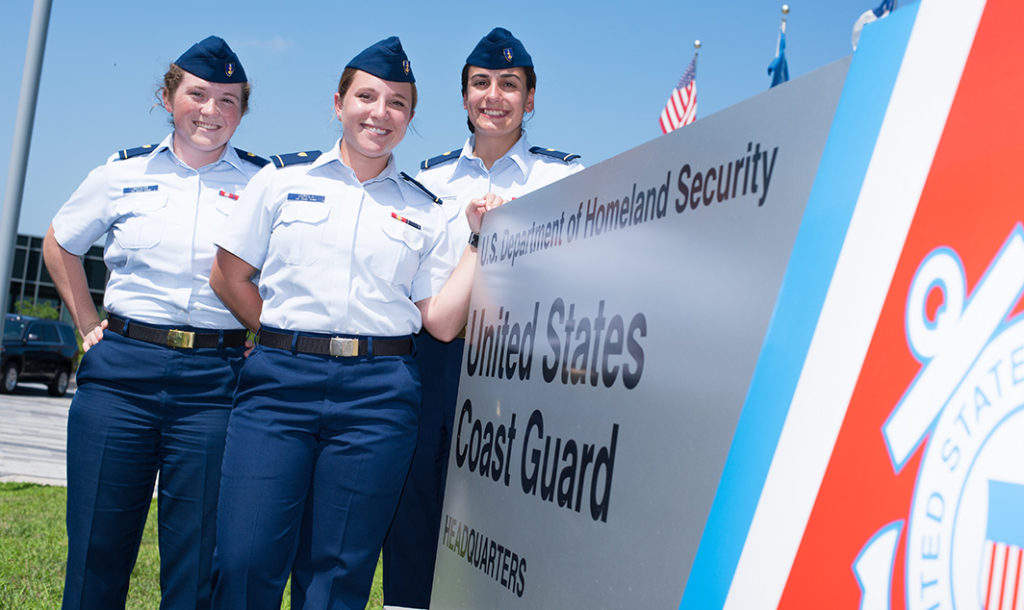 Coast Guard Headquarters, Washington, DC: Office of Resource Management
This internship involves all aspects of managing military pay accounts for active duty members of the Coast Guard. The goal of the summer internship was to create a more accurate budgeting tool to use when requesting money from Congress for the account, to minimize the disparity between the amount needed for this account and the amount being allocated. The cadet intern was able to continue work on the project as part of his senior capstone course. Along with his capstone team, he will deliver a final product to the Office of Resource Management.