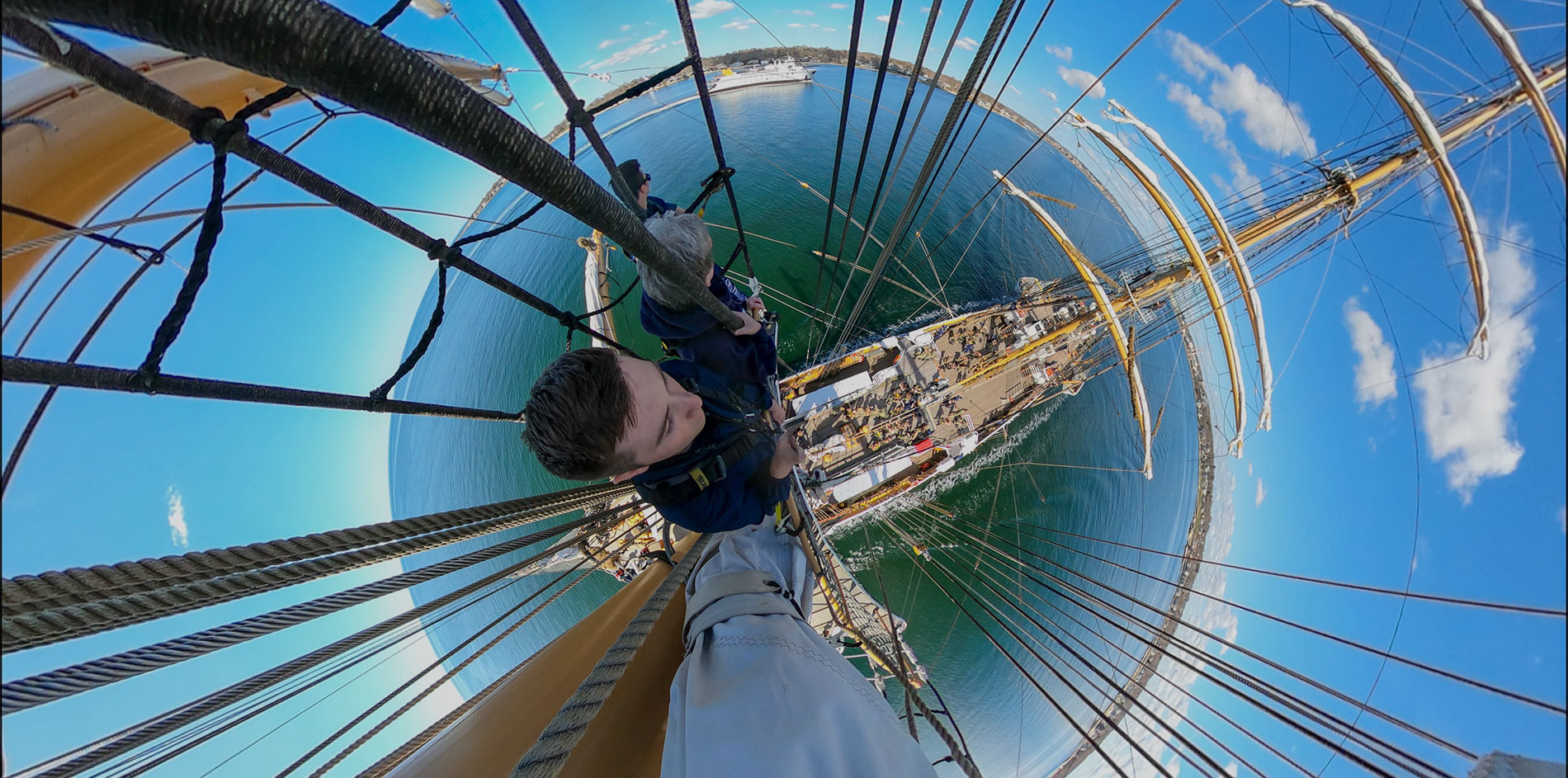 Welcome to the Corps of Cadets!
Congratulations on accepting your appointment and welcome to the Corps of Cadets!
These pages contain the information you need to prepare to report to the Coast Guard Academy on Day One. Our goal is to help you and your parents make a smooth transition to college and military life.
Know before you go! We are pleased to offer two orientation programs for prospective members of the Class.
The Academy Experience Program is an overnight program for appointees and parents. It is designed to help you finalize your college decision, and prepare to swear into the U.S. Coast Guard. Four sessions will be offered starting in February.
RISE is an overnight program for appointees and parents that takes place immediately before you report in. This is a fun, informative, social, academic and programmatic orientation designed for first-generation college students and those who want to spend more time making the transition to college life. The Academy covers most expenses for RISE.
Completing Enrollment Forms
Follow the guidance in your Cadet Handbook to submit all enrollment forms by June 1st or the stated deadline. Each form includes return instructions.
The Academy conducts annual research in order to understand our students and how they develop. You will receive instructions for completing these online surveys via e-mail. Contact the Office of Institutional Research at (860) 701-6874 with questions.
Cooperative Institutional Research Program (CIRP) Freshman Survey
Values in Action (VIA) and the Integrity Questionnaire
Situational Action Survey (SAS)
Day One, the first day of Swab Summer, is long and demanding. Unless otherwise noted, please report to the Gregory Field House on the fifth deck of Roland Hall at the time designated on your reporting-in letter and in the "Platoon Reporting Times" document below.
Celebrate!
Request an Academy representative formally present your appointment certificate during an awards ceremony or other recognition event.  You will receive additional information about this opportunity and instructions after submitting your request online, but please contact your Admissions Officer if you have any questions.  Submit a Fleet Hometown News Release and let local media know about your appointment and commitment to serve.
Stay Physically Fit and Medically Ready!
Review this important information from the Senior Medical Officer and Commandant of Cadets.
Read Up!
These handbooks should answer the majority of questions you and your parents have, so thoroughly review them to ensure you're prepared to report to the Academy.
Do Your Homework!
Complete all required enrollment forms by stated deadlines and carefully review the Day One Checklist to keep yourself on track.
June 21st-22nd
International Cadet Orientation Program
June 23rd-24th
RISE Orientation Program


June 24th-25th
Pre-Day One Open House Program
Deputy Director of Admissions
860-701-6290
Chris.A.McMunn@uscga.edu
International Cadet Program
860-701-6753
Eric.P.Back@uscga.edu
RISE Program
860-701-6624
OID@uscga.edu