Evan Haglund, Ph.D.
Government
, Associate Professor
Department of Government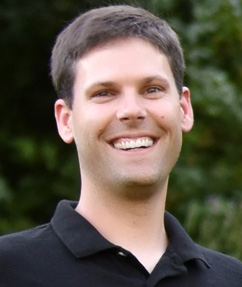 Ean Haglund joined the Department of Humanities faculty in August 2014 after completing a Ph.D. in Political Science at Vanderbilt University. Prior to his graduate training, Evan was a Foreign Service Officer in the State Department, serving as the political-military officer at the U.S. Embassy in Ljubljana, Slovenia, and as a consular officer at the embassy in Accra, Ghana. He worked as a legislative analyst for a lobbying firm for two years after receiving his bachelor's degree in public policy studies from the University of Chicago.
Education
Ph.D., Vanderbilt University, Political Science
M.A., Vanderbilt University, Political Science
B.A., University of Chicago, Public Policy Studies
Courses Taught
Public Policymaking
Political Participation
American Congress
American Presidential Policy
Pop Politics
Principles of American Government
Social Science Research Methods
Computer Problem Solving
Transnational Threats
Homeland Security Policy
Selected Publications and Presentations
"31 Flavors: The American System of Ministerial Advisers," chapter 19 in Handbook of Ministerial and Political Advisers, Richard Shaw and Chris Eichbaum, editors. Cheltenham, UK: Edward Elgar Press (2023).
"Competition or Collusion? How Presidents and the Senate Evade or Enforce Statutory Requirements for Ambassadorial Appointees," Congress & the Presidency, 49(3): 363–383. (2022).
"Inspector General Appointments, Career Tracks, and Controversies," with Charles A. Johnson, in US Inspectors General: Truth Tellers in Turbulent Times, Charles A. Johnson and Kathryn E. Newcomer. Washington, DC: Brookings Institution Press (2019).
"James Garfield," in Hatred of America's Presidents: Personal Attacks on the White House from Washington to Trump, Lori Cox Han, editor. Santa Barbara, CA: ABC-CLIO (2018).
"The Missing Element: Examining the Loyalty-Competence Nexus in Presidential Appointments," with Yu Ouyang and Richard Waterman, Presidential Studies Quarterly, 47(1): 62–91 (2017).
"Striped Pants versus Fat Cats: Ambassadorial Performance of Career Diplomats and Political Appointees," Presidential Studies Quarterly, 45(4): 653-678 (2015).
"The Private Equity Presidency: How Social, Technological, and Legal Innovations Changed Our Most Prominent Political Institution," paper presented at the Midwest Political Science Association Annual Meeting (2023).
"America's Got Talent? Measuring Candidate Competence in Presidential Primaries," paper presented at the American Political Science Association Annual Meeting (2021).
"Outsourcing Offices: US Attorneys and Presidential Delegation to the Senate," paper presented at the American Political Science Association Annual Meeting (2018).
Honors and Awards
US Coast Guard Academy Civilian Employee of the Year (2020)
US Coast Guard Academy Center for Advanced Studies Summer Research Fellowship (2015, 2018)