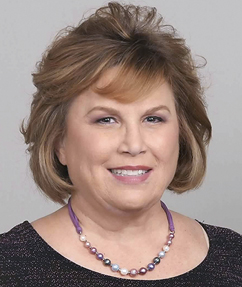 Dr. Karen A. Wink has taught 4/c (freshman) composition and literature courses as well as an upperclass Myths and Epics literature course at the Academy for 20+ years. Her research interests include: pedagogy for rhetoric and composition and teaching Shakespeare. Her student text, Rhetorical Strategies for Composition, was published in 2016. Currently, she is writing a text for instructors: "Engaging Students in the Feedback Process for Writing." Dr. Wink has spoken at many regional and national conferences on her research topics. The New England Association of Teachers of English (NEATE) gave her an "Excellence in Teaching English" award in 2010.
Education
Ph.D., English Education, magna cum laude, University of Maryland, 1999
MaEd., Reading Education, summa cum laude, Baldwin Wallace College, 1989
B.S., English Education, cum laude, Kent State University, 1985
Courses Taught
Introduction to Literature
Introduction to College Communications
English Composition and Speech
Art of Effective Writing
Writing About Literature
Humanities and World Literature: Greek, Roman and Other Myths
Special Topics: Romanticism
Selected Publications and Presentations
"A Lesson from the Holocaust: From Bystander to Advocate in the Classroom"/English Journal and Voice on America segment; The McGraw-Hill Exercise Book to accompany A Writer's Resource, Editorial Consultant
"An Afghani Girl on the Other Side of the Sky: A Reader's Guide"/SimonSaysTeach.com
"Poet Laureate Inspires Aspiring Poets"/Connecticut English Journal
"Rhetorical Pedagogy for Active and Passive Voice"/WritingInstructor.com
Presented many workshops and served on many panels at NCTE, NEATE, CRLA and CCCC conferences, 1995-present.
Honors
Tenure and Promotion, U.S. Coast Guard Academy, 2005
Outstanding Teacher Fellowship Grant, The Cambridge England Teacher Seminar, 1997
Outstanding Contributions and Dedication, Sylvan Learning Systems, 1993
Professional Memberships
National Council of Teachers of English (NCTE)
New England Association for Teachers of English (NEATE)
College Composition and Communication (CCC)