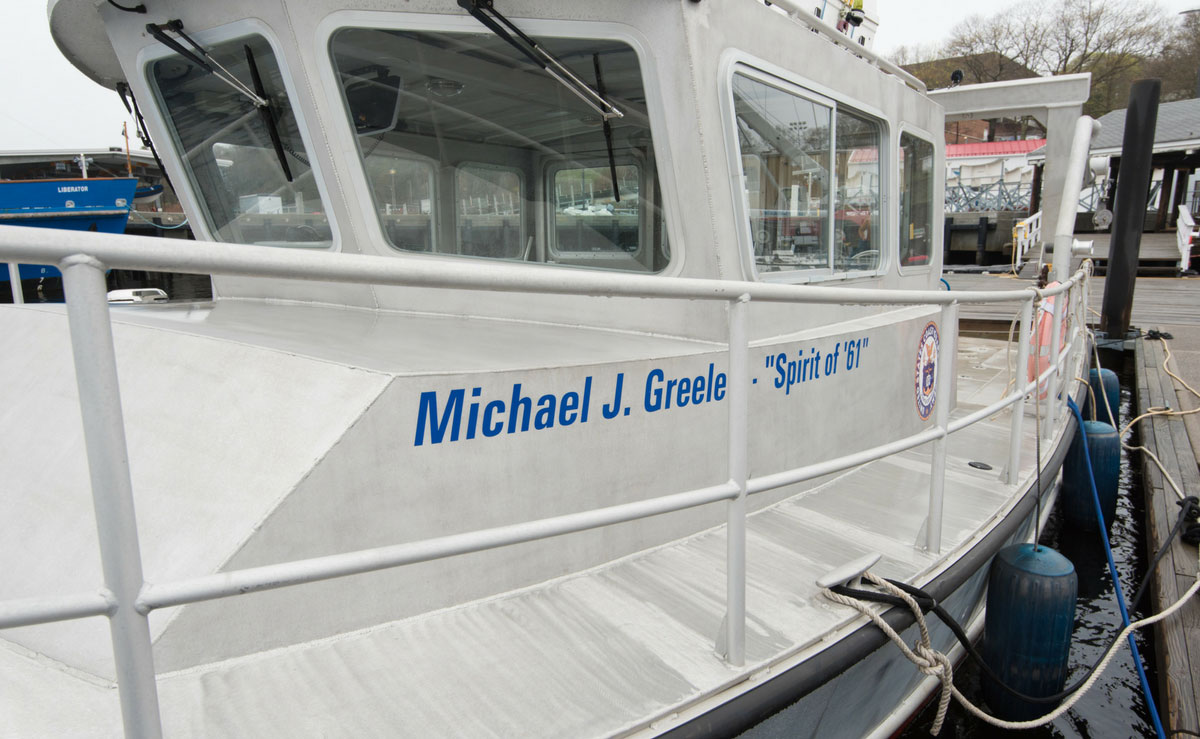 Research Vessel Michael J. Greeley
The R/V Michael J. Greeley is the Coast Guard Academy's 36-foot research vessel, which serves as a unique resource for the Marine and Environmental Sciences (MES) program. Not only is the vessel an essential tool for students learning about scientific concepts in the marine and environmental sciences, but it also provides a platform from which students learn through direct experience about cutting-edge oceanographic sampling techniques.
The R/V Michael J. Greeley provides wide-ranging capabilities for conducting oceanographic research in the marine science curriculum. The vessel is capable of performing long distance trips, enabling coursework to take place not only in the Thames River but also in Long Island Sound and beyond. Expanded field operations translate into expanded laboratory operations, which enhance hands-on learning opportunities for cadets.
The R/V Michael J. Greeley provides capacity, capability and versatility to the marine research and lab work offerings of the Academy. With over 170 square feet of open working deck, 1500-pound capacity A-frame with hydraulic winch and two 500-pound capacity davits with hydraulic capstans, hauling and sampling is more efficient and versatile than what can be accomplished on smaller boats. The Michael J. Greely can carry 19 passengers, both in the wheelhouse and on the 170-square-foot working deck.