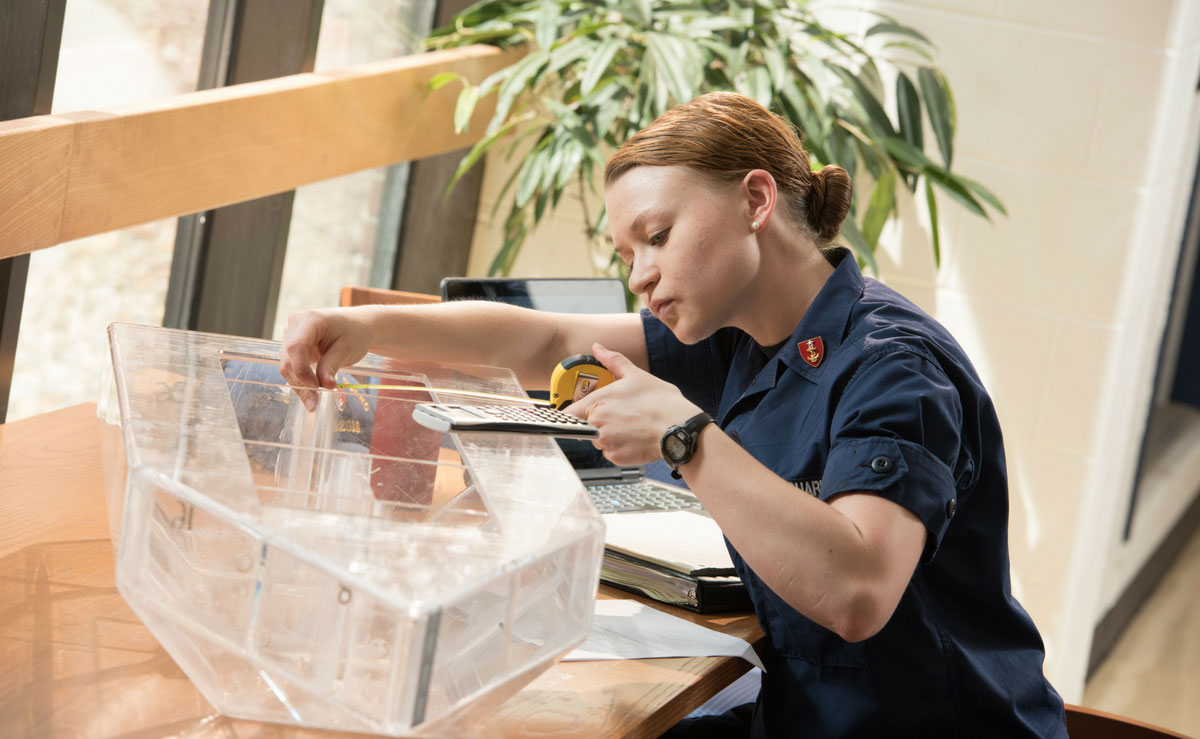 Naval Architecture and Marine Engineering
In the "capstone" senior design experience, small teams of students conduct a yearlong preliminary design of a Coast Guard or commercial vessel. The capstone experience is embedded in, and directly supported by, three first class (senior) courses:
Principles of Ship Design
Ship Propulsion Design
Ship Design & Systems Integration
Teams of three to four students work together for the entire academic year. Faculty advisors to the teams effectively serve in the role of engineering supervisors. During the year, each team submits approximately twenty formal design "submittals" or reports. Each report covers a particular aspect of the design of the ship such as hull design, general arrangements, propulsion, damaged stability, electrical plant, model testing, ship motions, structures, crewing and more.
During this ship design process and the associated close interaction with faculty, cadets develop a wealth of technical skills, professional abilities and communication competencies that prove invaluable to the cadets' Coast Guard futures and civilian careers of all types.