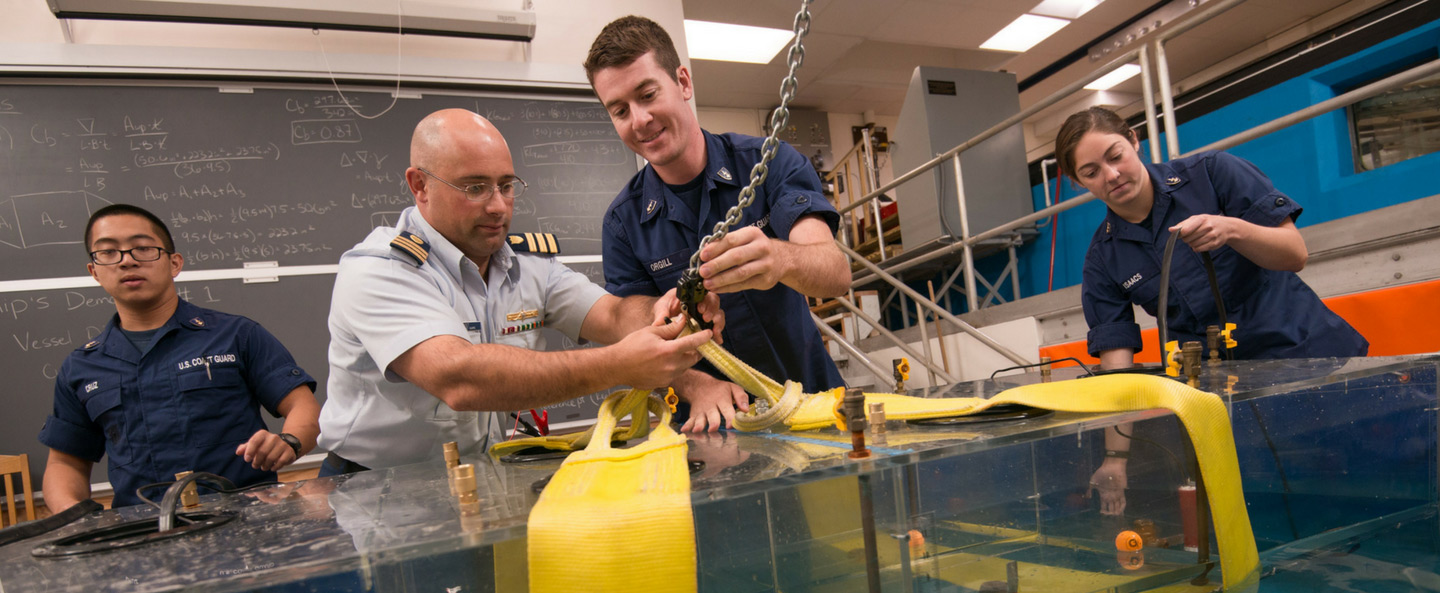 Naval Architecture and Marine Engineering
The Naval Architecture and Marine Engineering (NAME) major provides a strong education in engineering, mathematics and the sciences, focused on the design and analysis of ships and boats. Sharing much in common with mechanical engineering, the NA&ME program instead has a heavy focus on ship design and ship systems during the 2/c and 1/c (junior and senior) years.
Faculty bring extensive educational and real-world experience in ship design and build
Majors may pursue individual or small team engineering research under the guidance of a faculty member
The Naval Architecture and Marine Engineering Program is accredited by the Engineering Accreditation Commission of ABET, www.abet.org.
The NAME major is a highly experiential program that makes use of an impressive array of professional resources such as: a 50,000-gallon tow tank with sinusoidal wave maker, 10,000-gallon circulating water channel, wind tunnel, Ultimaker 2+ 3D printers, ShopBot 3-Axis CNC router, a fully-equipped materials science lab and more.
Students have access to sophisticated equipment, including state-of-the-art MakerBot 2, Ultimaker and other 3D printers; computer numerical control (CNC) machine; and laser cutter. Standard mechanical shop tools include: lathes, drill presses, belt sanders, grinders and more.
first-time pass rate on Fundamentals of Engineering Exam
student-to-instructor ratio in capstone courses
of engineering graduates of the Academy earn graduate degrees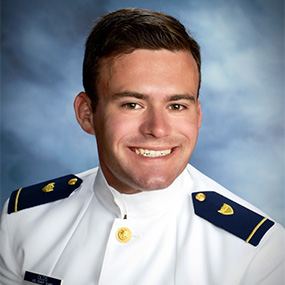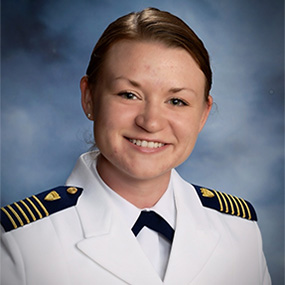 Dakota Richter
Crestview Hills, KY
Class of 2018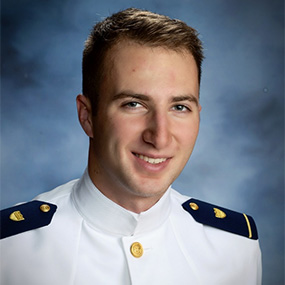 Joe Sagan
Columbia, NJ
Class of 2018
School of Engineering and Cyber Systems
Program Chair
Dianna.D.Garfield@uscga.edu
(860) 444-8682