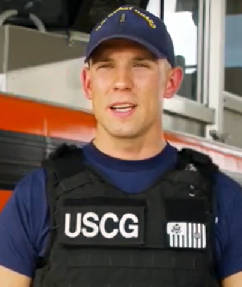 On the Marine and Environmental Sciences degree
Every part of the MES major has a direct operational linkage. Physical oceanography is essential for locating distressed vessels during search and rescue cases. The chemistry knowledge you gain is directly applicable to the Coast Guard's pollution response mission. The understanding of fisheries ecology is important for comprehending the larger picture of our domestic and international fisheries enforcement responsibilities. The MES major is extremely relevant to anyone interested in the Response or Afloat career fields.
On how the major informed your decision on your Coast Guard career
I had always wanted to work in a pollution response role, but while at CGA I learned about all of the other missions that the Coast Guard does on a daily basis. I wanted my degree to help make me a more proficient officer. This cemented my decision to focus my career toward Response.
On making the connection between your current assignment and your major
I wanted to be able to use the skills and knowledge I developed in my major to be relevant to my daily job in the Coast Guard. I can't think of another major offered at CGA that is as relevant to daily Coast Guard operations as MES. As a Command Duty Officer at Sector New York, we deal with almost every mission in the Coast Guard, and I still use what I learned in the MES major every day.