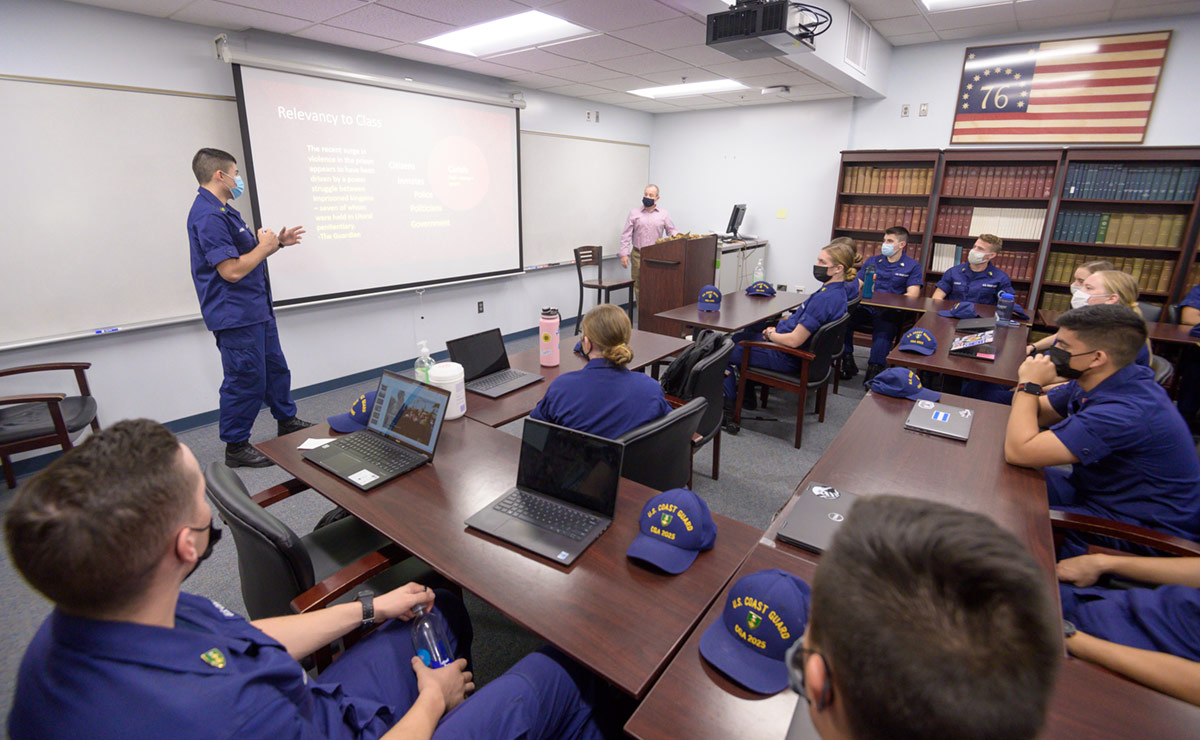 The Government major develops leaders who think critically about political systems and understand their cultural, historical, theoretical and legal underpinnings. The degree prepares graduates to lead key domestic and international programs of the U.S. government. Graduates are particularly valuable to the Coast Guard in the areas of public policy, budget analysis, resource management and international relations and law.
Students have the opportunity to study Western and non-Western history and political institutions and processes.
Through directed studies, advanced students may individually tailor research opportunities with a faculty mentor.
Opportunities such as the Mock Trial and United Nations Teams enhance and reinforce the knowledge and skills the government course of study develops.
The Government major is a multidisciplinary program, blending political science, history, ethics, world languages, literature, and law. Students majoring in Government can choose from three concentrations:
Politics, Policy and Law
International Relations
Security Studies
Government majors have access to exceptional resources, including our "SIPRnet classroom," which enables instructors to incorporate classified information into teaching; an advanced foreign language lab; and an ongoing series of guest speakers that have included: Justices of the Supreme Court, U.S. Senators, U.S. Representatives, the Director of the FBI, several Directors of National Intelligence, the Secretary of Homeland Security, and other distinguished officials.
Percent of cadets that choose
the Government major
Percent of Government majors who undertake their own original academic research
Percent of Government majors who participate in co-curricular field trips, internships, or competitions
Number of first assignment options closed to Government majors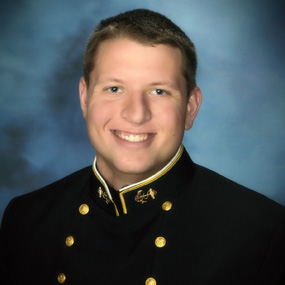 William (Bill) Boardman
Woodstock, Georgia
Class of 2019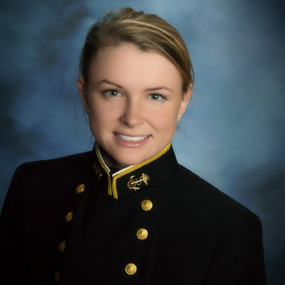 Caroline Jenkins
Baltimore, Maryland
Class of 2019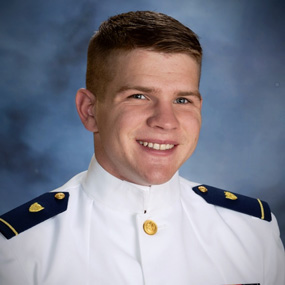 Taylor Holland
Heber Springs, Arkansas
Class of 2018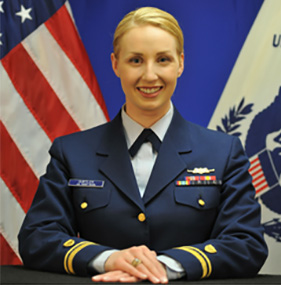 Victoria M. Gurtler
Class of 2015
B.S., Government, USCGA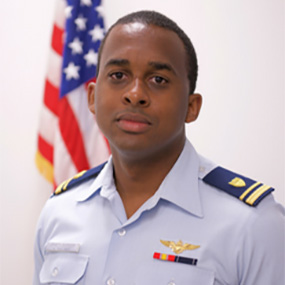 Andre Jones-Butler
Class of 2014
B.S., Governent, USCGA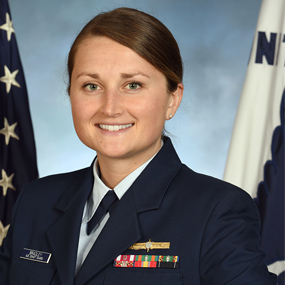 Kristen Bradley
Class of 2012
B.S., Government, USCGA
School of Math, Science, and Humanities
Program Chair
Christopher.LaMonica@uscga.edu
(860) 701-6220